Minimal Wave explore Linear Movement again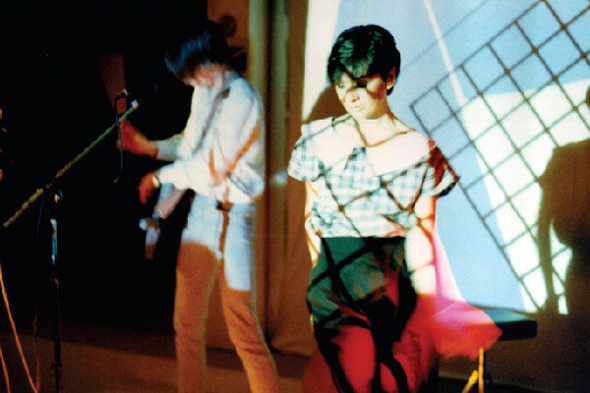 A collection of largely unreleased tracks from the Belgian act called The Linear Way will arrive in October.
The compulsive long-scrollers among you will know reaching the bottom of Minimal Wave's infrequent newsletters will grant you a brief glimpse of the future, with the most recent detailing some interesting forthcoming releases. Sister label Cititrax is planning an album from Oliver Ho's Broken English Club as well as a second volume of the Cititrax: Tracks series, but before those Minimal Wave will continue their 10 year celebrations with a new collection of archival tracks from Belgian act Linear Movement. Masterminded by Peter Bonne of Autumn and Twilight Ritual fame, Linear Movement have featured prominently on Minimal Wave with the 2008 LP On The Screen complemented by several compilation appearances.
October will see the "Belgian favourites" back on Minimal Wave with The Linear Way, a "collection of warm melodic electronic pop songs" which will excite Linear Movement completists. Two of the six tracks featured, "The Linear Way" and "Don't Try To Trick Me", have been lifted from the band's rare 1983 Pulse Music tape whilst the remainder are Linear Movement songs that have seen official release before. Minimal Wave's penchant for coloured vinyl is demonstrated once more with The Linear Way LP set to arrive in a rather dashing blend of pink. You can get a taste of what to expect via the below video for the title track.
Minimal Wave will release The Linear Way by Linear Movement in mid-October.
Tracklisting:
1. The Linear Way
2. Don't Try To Trick Me
3. Inside Outside
4. I Might As Well Be There
5. Eternality
6. Why Did You Have To Go
Minimal Wave on Juno