Beau Wanzer and Corporate Park to release album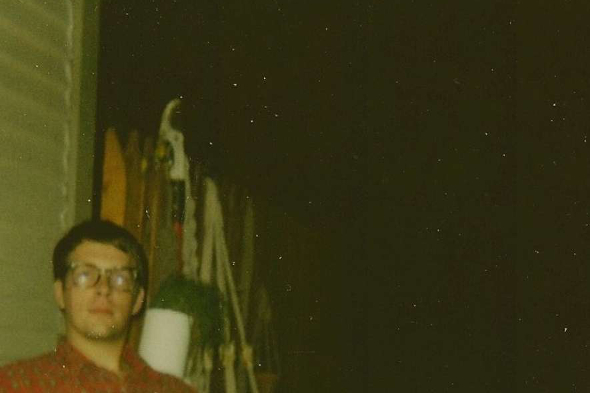 The untitled LP will arrive through the Chicago-based producer's label in November. 
Where once fans of Beau Wanzer's music were used to rare smidgens of solo material amidst his numerous collaborative endeavours, the foundation of his own untitled label last year has given the Nation affiliate a platform to showcase his sound. Last year's self titled debut album shone the light on the Wanzer archive, picking out a dozen tracks of primitive electronics recorded between 2002 and 2008, which was followed up by an equally fine Untitled 12″ this year on the label that bristled with his unique personality. Add to this a wonderful Civil Duty album from Wanzer and Shawn O' Sullivan for The Corner and a Juzer 12″ (BW and Dan Jugel) on Dog In The Night and 2015 has already been a plentiful year for the Chicago artist.
This is set to continue with news of a new album from Wanzer and Corporate Park duo Shane English and Jonah Lange due out in November. Some nine tracks long, Untitled collects material the trio have recorded over the last three years "from various fits and bursts in Denton, Texas". Clips can be heard over at Rush Hour or acquaint yourself with the album on the below 12-minute preview; both fully justify the label's description as a "slimy hodgepodge of varied influences processed by warped minds and melting hardware". Wanzer's love of B-movies is evident in some of the track titles. with "Whips, Chips, Chains, and Dips" being a Weird Science reference.
You can also expect material from Wanzer and Corporate Park on the upcoming Nation boxset The Modern Electronic Element Serie III – more on that in the extensive conversation with Traxx published earlier in the year.
Untitled by Corporate Park and Beau Wanzer will arrive in November.
Tracklisting:
A1. Foreign Pedigree
A2. Mr. Measles
A3. Helium Handicap
A4. Bored Hurt
B1. Worse of the Hurse
B2. Immaculate Macula
B3. Sterility Factor
B4. Whips, Chips, Chains, and Dips
B5. Squamata Alley
Beau Wanzer on Juno