Numark introduces USB turntable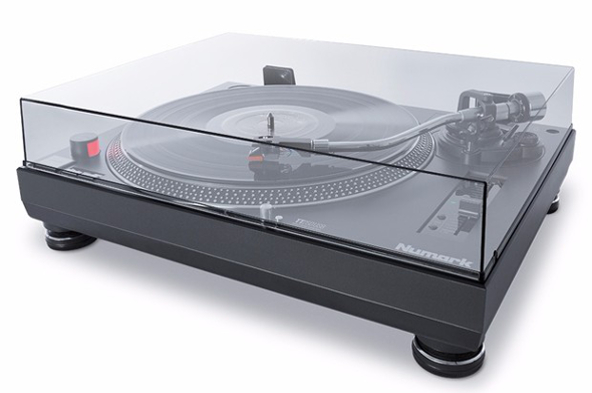 The American manufacturer has developed a professional turntable called the TT250USB.
When it comes to turntables, the closest product to match Technics' discontinued range of SL-1200s has been Pioneer's recent PLX-1000 addition to the market which has since challenged the mantle of the industry standard choice. Alongside their extensive range of controllers, CDJs and mixers, American DJ equipment manufacturer Numark have long supplied their own makes of turntable too, however they've geared their product toward the home DJ with the TTXUSB, TTUSB and portable diggers favourite lPT-01USB. Numark have now upped the ante of their TT range with the TT250USB USB DJ Turntable, which reportedly features a quartz-controlled direct-drive motor, a S-shaped tonearm, while a die-cast aluminium platter is said to keep wow and flutter, a measurement quantifying the amount of 'frequency wobble' caused by speed fluctuations, to .09 per cent.
The TT250USB USB DJ Turntable opts for a straight stereo line out signal as opposed to the regular phono, and its 10 per cent plus-or-minus pitch adjustment means technically Numark's latest turntable stretches a record's speed a little further than some Technics makes. The deck's USB connection also means ripping vinyl to digital is an added bonus, and with a recommended retail price of approximately $300, the TT250USB looks to bolster Numark's status as a manufacturer for the home user while potentially delivering a product suitable for night club environments. For more information visit the Numark website.
The TT250USB USB DJ Turntable by Numark is coming soon.