Persuasion by Blondes gets the video treatment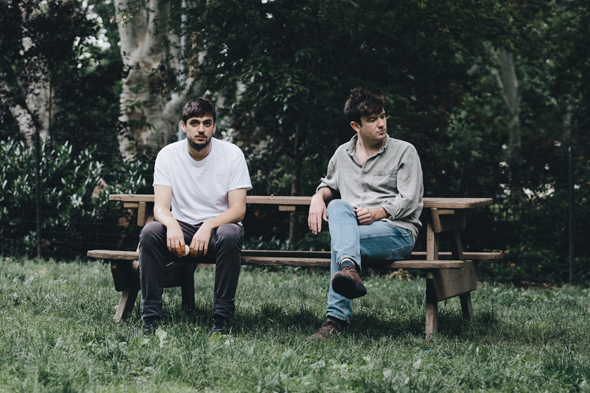 Watch the video for the new single from the New York production duo.
With the combined might of the fervently hyped Holly Herndon album Platform, Stellar Om Source's welcome return and the soothing loveliness of Robert Aiki Aubrey Lowe and Ariel Kalma's We Know Each Other Somehow, it's been a particularly strong year for RVNG Intl. thus far. As the label has gone from strength to strength since starting out back in 2006, Blondes have risen to be a prominent part of the story with no less than two albums and four EPs previously issued through the NY operation.
Now the New York pairing of Sam Haar and Zach Steinman have served up a pair of new releases for their home base, hinged around the three-pronged Persuasion EP. As we reported back in June, all the tracks on the 12" bristle with prime time techno energy, plotting an assured path of 4/4 propulsion, barreling through all manner of sweeping textures and washes, eager to fill a big dark space. A video from Serena Forghieri has been released to herald the arrival of Persuasion and can be viewed in all its day-glo primates and slow-strobing glory below.