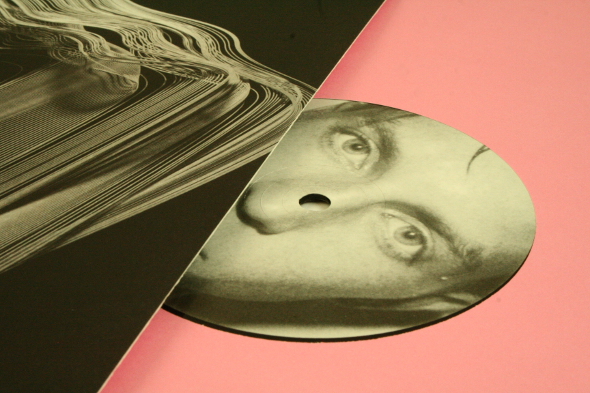 The first minute and a half of Florian Kupfer's new record is just a voice calling out into the darkness, the phrase "explore your fantasy…" etched with reverb, stretched beyond the limits of human vocal chords, pitched down to a satanic gurgle. Exploration has been a staple in the young German producer's career. When Kupfer told Inverted Audio "I think I have to do something else than just hypnotising the crowd with 4/4 for six hours these days," in an interview last year, it seems as if he unconsciously nailed his production ethic on the head.
Adept at restlessly hopping between moods and tones, he's equally comfortable filling mixtapes with experimental noise tracks as he is looping Yasiin Bey's chant of "streets too loud to ever hear freedom ring" into abrasive protest-techno, and perhaps Kupfer's most buzzed-about association this year was pressing two of his much-frothed over Sade bootlegs to wax. Despite the deluge of half-hearted style-biting edits that followed in its wake, it's hard to deny the emotive resonance generated between Helen Folasade Adu's tender vocal with Kupfer's messy machine funk.
Now, on his first release on Ninja Tune sub-label Technicolour, exploration still continues to be the order of the day, with three cuts on the four-track EP clocking in at over ten minutes each. The long runtimes suit Kupfer well, and his growing confidence to locate, hone in on, and wrench emotion out of his analogue equipment is on full display throughout the record. Title track "Explora (Slave)" is the record's the most evident club cut, with acidic synth keys and a disintegrating vocal line that becomes a barely recognizable parody of its former self. Kupfer used to be a soprano church singer for six years as a youth, and it's tough to tell whether "Explora (Slave)" is more about the intense permutations that voices can go through, or a smutty meditation on Catholic guilt. Either way, the whole affair feels extremely appropriate for a darkroom.
"Shpel" also plays with voices, and aside from the slow-tapped bongos, it's the breathy moans, screamed yelps and sinister burps that punctuate the track, the hum of ungrounded electrical wires ever-present in the background. However, its lengthy runtime might stretch the concept it's playing with just a tiny bit thin. Not so for "Headpiece", which churns forward like an unrelenting bulldozer. Kupfer has been historically shy about ascribing a style to his music, but has gone on record stating that "it's really emotional", and "Headpiece" exemplifies Kupfer's ability to wring blood from a stone (or, more accurately, synthesizer), summoning a woozy swirl of thudding sub that feels vulnerable and threatening all at once.
As the most tool-based offering on the record, "Brute Force" doesn't quite live up to the bludgeoning grandeur of its name, but it'll slide in nicely to sets of those who like the 'straightforwardly punishing' section of Kupfer's catalogue. With a skillset that keeps expanding with each release, Explora proves that Kupfer can stretch his production runtimes into long-running affairs without sacrificing any of the vigour, tenseness and vulnerability of his prior work.
Brendan Arnott
Tracklisting:
A1. Explora (Slave)
A2. Headpiece
B1. Brute Force
B2. Shpel