No Pain In Pop round up The Bedroom Club again
A third edition of the label's compilation series is due next month and features Throwing Shade among a wedge of newcomers.
The Bedroom Club series began in earnest back in 2010, with London label No Pain In Pop using it as a platform to celebrate the "work of acts who use isolation as an escape hatch into vaster internal realms, zones for transmitting untethered from the mores and strictures of music scene etiquette." Future Times act Protect-U, Pariah, and patten were among the artists featured on the debut edition, whilst a second compilation, issued in 2012, saw contributions from Karen Gwyer, Ukkonen, and Dyymond of Durham, a one-off collaboration between Forest Swords and fine artist Otto Baerst.
Lesser known names have naturally balanced out the tracklistings of The Bedroom Club series, and a newly announced third edition exposes the potential listener to several unheralded practitioners. Throwing Shade and Jire, both previous NPIP contributors, are perhaps the most familiar names among the six-track release, whilst the label use this compilation to introduce new signing Sim Hutchins. His track "I Will Unify The Hood Through My Vision" opens the compilation with a musical statement on appropriation and the power of the internet and a video for the music can be viewed below. A debut album from Hutchins is apparently scheduled on the label later this year.
No Pain In Pop will release The Bedroom Club III on August 21.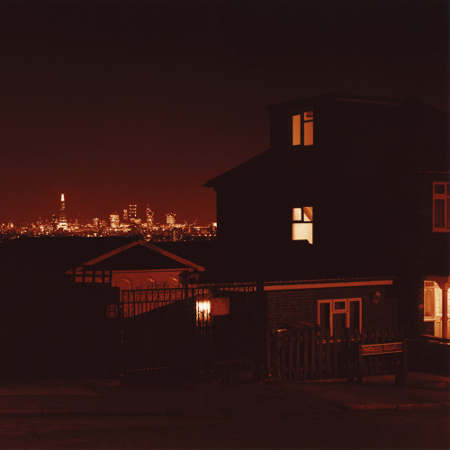 Tracklisting:
1. Sim Hutchins – I Will Unify The Hood Through My Vision
2. Selector's Roll – Almost A Gaze
3. Throwing Shade – 38 000
4. Kepla – Ordinant 6
5. Carby – Speechless
6. Jire – Sout
No Pain In Pop on Juno