Get a grip of JD Twitch's set from Magic Waves Summer Festival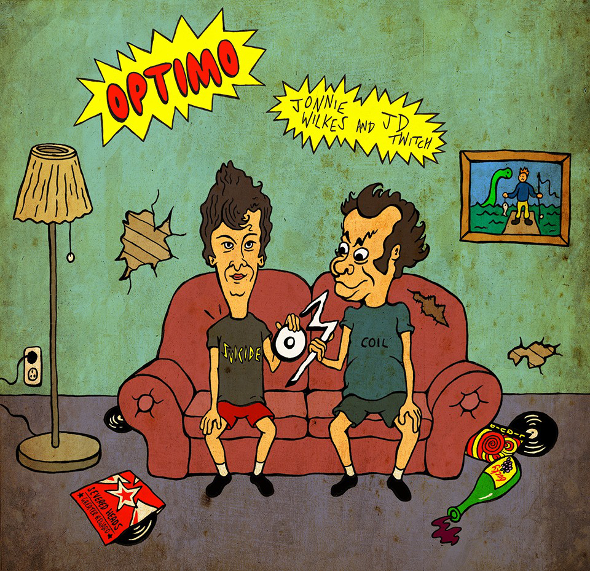 The Optimo man did a special So Low Synth NRG set for the recent Berlin event.
The status of JD Twitch and JG Wilkes (pictured above in illustrated by Turbo Island form) as a pair of walking, talking encyclopedias of music knowledge is reflected in the many conceptually driven compilations and mixes they have been responsible for over the years. Think the Sleepwalk mix CD for Domino or the mix of nuclear war themed music Twitch did for Bigfoot's Tea Party earlier this year (get on that if you haven't checked it already). For the recent Magic Wave Summer Party at Berlin's Griessmuehle, Twitch decided to focus on the sort of music he plays at his occasional So Low night in Glasgow; Dark waves, Minimal waves, forgotten German goth bands, apocalyptic beats.
Available to stream and download below, the 85-minute recording is in Twitch's own words "the more accessible synth end of the kind of stuff" played at So Low. Excitingly he also reveals there are plans afoot to release a double LP compilation of So Low classics through London's Vinyl Factory later this year.