Golden Teacher Enthrall once more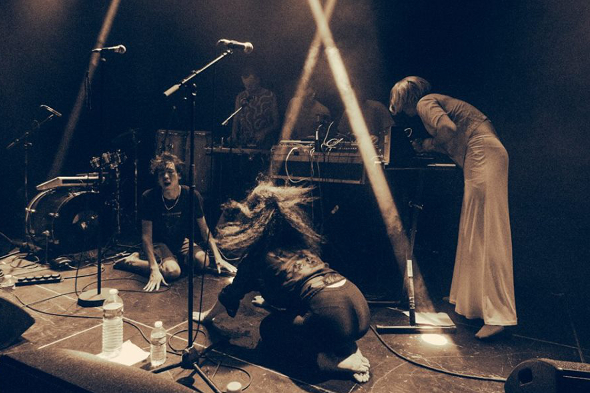 The Glasgow collective will self-release a new EP called Sauchiehall Enthrall next month.
Golden Teacher are without doubt our favourite band named after a brand of magic mushrooms. As unpredictable to interview as they are on record and on stage, the Glasgow collective have served up a string of memorable 12″s for JD Twitch's Optimo Music label. This year has seen their brand of riotous fusionism spread further afield with contributions to releases from Huntleys & Palmers and Soul Jazz, whilst Optimo Music have made up for the lack of original material from the band by enlisting dub legend Dennis Bovell to rework Golden Teacher. The resultant 12″, Golden Teacher Meets Dennis 'Dubmaster' Bovell At The Green Door,  is undoubtedly one of our favourite records of 2015 so far.
The chance to bask in new recorded output from Golden Teacher will arrive in the coming weeks with news the band will self-release a new EP, Sauchiehall Enthrall, early next month. Possibly taking its name from the street in central Glasgow, the four-track 12″ can be previewed below and finds Golden Teacher channelling a harder, steppier dancehall inspired sound than previous records. As ever they refuse to sit still.
Golden Teacher will release the Sauchiehall Enthrall EP on August 4.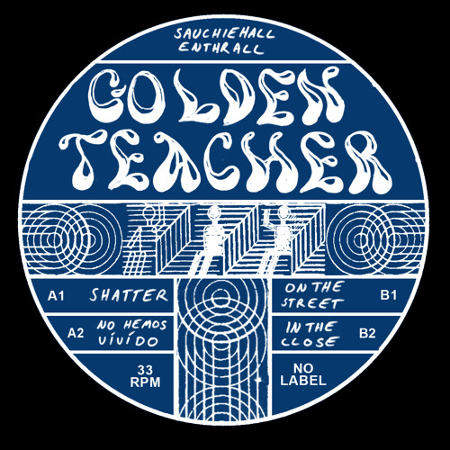 Tracklisting:
A1. Shatter
A2. No Hemos Vivido
B1. On The Street
B2. In The Close
Golden Teacher on Juno 
Header photo courtesy of Grégory Girard