Tectonic unleash the Ipman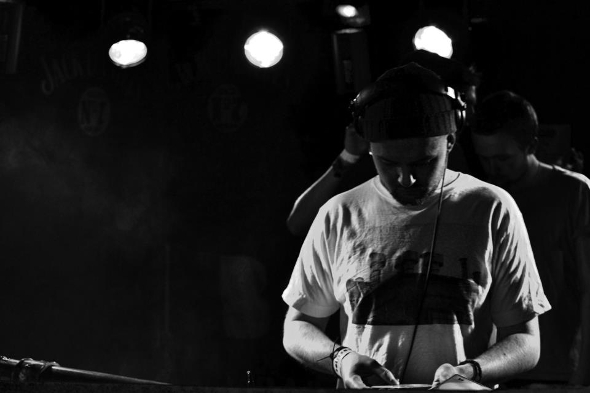 The UK producer will land on Pinch's label with a 12″ later this month with a debut album in the offing too.
Tectonic is enjoying another fine year under the stewardship of Rob 'Pinch'  Ellis with the bracing Mumdance and Logos album Proto complemented by a succession of 12″ releases from elder statesman Roska and newer talent such as Wen and Walton. Next on the horizon for the Bristol label is a Tectonic debut for Ipman, a UK producer who has been stealthily building up quite a discography of hybrid club music since his emergence back in 2012. Commonly seen sharing 12″ space with Killawat, Ipman has links to Pinch having committed one of the earliest releases on his techno-focused Cold Recordings label back in 2013 as well as contributing a production to the Pinch B2B Mumdance mix CD from last year.
The track in question, "Ghostrunner" will now feature in newly polished form as the B-side on Ipman's forthcoming formal Tectonic debut which is due to land later this month. The two-track Regicide/Ghostrunner 12″ is described as "high impact dancefloor energy delivered in a well-measured fashion" and can be previewed below. Interestingly, Tectonic reveal Ipman will be releasing his debut album on the label in September, though full details on it are under wraps for the time being.
Tectonic will release Regicide/Ghostrunner by Ipman on July 24.
Tracklisting:
A1. Regicide
B1. Ghostrunner
Tectonic on Juno