Smallville toast a decade with new compilation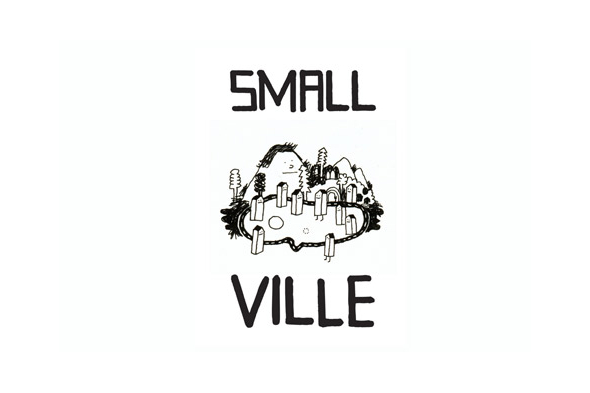 The famed Hamburg label will release 10 Years – Smallville Ways in September.
For a record label there aren't many better ways to commemorate a milestone of existence than putting out a compilation to champion their own past greats or future classics, which, as Resident Advisor report, the now legendary Smallville plan to do after 10 years in the game. The last time a Smallville compilation hit the shelves was in 2009 with the release of And Suddenly It's Morning which in addition to STL's classic "Neurotransmitting Clouds On The Secret Freeway" – which was later included on Stephan Laubner's At Disconnected Moments album for the label last year – featured cuts by Christopher Rau, Lowtec, Move D & Benjamin Brunn and Lawrence, among others.
Come September, the cherished Hamburg label will release 10 Years – Smallville Ways that will arrive on both vinyl and CD formats, and looks to present all new productions. The full 11-track CD compilation sees STL and Lawrence make the compilation cut once more while Christopher Rau appears twice, and once in collaborative form with Rvds. Label founder Julius Steinhoff and Just von Ahlefeld's Smallpeople project appears with "Cricket Orchestra" while "Space Jam" by Kornél Kovacs provides the Studio Barnhus artist with his Smallville debut. Two vinyl samplers, Fortyfour Ways and Fortyfive Ways, featuring four tracks each have also been cut for release and you can preview them below.
Smallville will release 10 Years – Smallville Ways in Sepetember.
Tracklisting:
1. STL – Leaving Peaceful
2. Christopher Rau – RG En El Casa
3. Moomin – I Whisper A Prayer
4. Kornél Kovacs – Space Jam
5. Smallpeople – Cricket Orchestra
6. L'Amour Fou – Da'an
7. Jacques Bon – Tribute To You
8. Lawrence – Dawn 808
9. Juniper – Variations In Grey
10. Rvds & Rau – Umbé Data
11. Tilman Tausendfreund – A Man Under The Influence
Fortyfour Ways 12″
A1. L'Amour Fou – Da'an
A2. Juniper – Variations In Grey
B1. Kornél Kovacs – Space Jam
B2. Smallpeople – Cricket Orchestra
Fortyfive Ways 12″
A1. STL – Leaving Peaceful
A2. Tilman Tausendfreund – A Man Under The Influence
B1. Lawrence – Dawn 808
B2. Christopher Rau – RG En El Casa