Vangelis Katsoulis gets remixed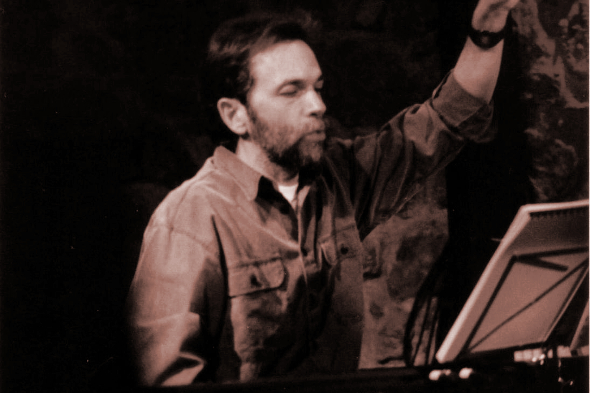 Young Marco, Telephones and Max D have reworked the Greek composer for the first 12″ release on Into The Light.
Dubbed the 'king of Greek electronics', Vangelis Katsoulis was subject to Ilias Pitsios and Tako Reyenga's full retrospective treatment on their Into The Light label with the 2013 compilation The Sleeping Beauties: A Collection Of Early And Unreleased Works. Described at the time as "evocative, emotive and musically rich" by Matt Anniss in his review, the release marked a change in focus for Into The Light towards the dedicated archives of one artist after the label arrived with a fine primer on all things Greek and electronic in the shape of The Light: A Journey Into Greek Electronic Music, Classics & Rarities (1978-1991).
With the label's upcoming Dimitris Petsetakis retrospective subject to some pressing plant delays, news arrives of Into The Light"s first sojourn into 12″ territory which finds them revisiting material from their Katsoulis release. As RA report, Sleeping Beauties Remixed is due to arrive later this month and finds music by Katsoulis remixed by Young Marco and Norwegian artist Telephones, whilst Future Times captain Max D turns in one of his trademark edits.
Into The Light will release Sleeping Beauties Remixed by Vangelis Katsoulis on June 29
Tracklisting:
A1. The Slipping Beauty (Telephones Rework)
B1. Enigma (Young Marco Remix)
B2. Improvisation (Max D Edit)