Blank Mind revisit Adrian Lenz and Sandman on new record

Anthony Shake Shakir, Alan Johnson, and Harmonious Thelonious rework the Grenadian Jab Jab of the London label's debut release.
By no means the most prolific of concerns, Blank Mind have still become one of the more distinct record labels of recent times for the sheer individuality of their output. A debut release in late 2011 highlighting the Jab Jab tradition of Grenada through two illuminating tracks from Adrian Lenz and Sandman set the tone for Blank Mind, and the label has been the epitome of 'hard to pin down' ever since. In amidst reissues of vintage footwork by DJ Clent and classicist dubstep from Peep Show-referencing duo Alan Johnson, Blank Mind founder Sam Purcell has also used the label as a platform to showcase his own production prowess, most recently alongside Eugene Ward. In simple terms, it's best to approach the label's releases with a blank mind.
A change of tack has been adopted for the seventh Blank Mind release which sees the label revisit those Jab Jab tracks from Lenz and Sandman and has been issued today with the minimum of prior fanfare. Detroit's Anthony Shake Shakir, Harmonious Thelonious and the aforementioned Alan Johnson have been commissioned to remix the tracks by Blank Mind and previews for all four can be heard here. We've been granted a full stream of Shake's lead remix of Adrian Lenz's "Cover Me" and we also took the opportunity to quiz both Grenadian artists about the processes that went into the new record.
What was your reaction when Blank Mind mooted the idea of remixing the track you provided for their first release?
AL: At first I thought of the advantage and the disadvantages; knowing that the track will be totally different from the original, but I also saw the beneficial part of it; bringing my culture and my music a new dimension. And I thank Samuel/Blank Mind for taking that risk, it's been a pleasure working with him and executing these ideas.
SM: When I heard that "No Prisoners" was going to be remixed I said to myself, 'oh great more promo!" It's always interesting to hear someone else's take on your work. I always look forward to hearing what input my projects can inspire. I was in total support really.
Sandman, how did you decide on who to approach to remix "No Prisoners" and how do you feel about the results?
SM: I really left that decision up to the label CEO Sam Purcell. I think that he is very diverse and adventurous in his decision making regarding music. Otherwise he would not have selected "No Prisoners" initially (Thanks Sam). I'm very excited about the results, really. The best part of it all is that it was nothing like what I expected. Not by a long shot. Where I'm from, in order to hear that type of music you would have to know someone who was familiar with same (type of music).
Initially, I didn't even know what genre the remixes were but I liked them! It took a couple plays to get used to it but I did eventually and very quickly. I did wonder how people were going to dance to this because here in Grenada, the dance style primarily dominated by the waistline. That's where the rhythm comes from. I quickly forgot about it, assuring myself that wherever this was going to be played the audience would know how to dance to it… Well hopefully…
Does the original track still get played during carnival season in Grenada?
SM: Definitely. Many have said that the song falls within the category of 'classic' back home. Saying that it has paved the way for many other's slow paced Jab Jab songs. The lyrics are often recycled and reused and dropped into many new Jab Jab refrains, such as the tag line 'Black and Greasy'. Still, they say that "No Prisoners" sits alone and will continue to be the inspiration for many more Jab Jab songs to come. Come to think of it last time I heard it being played was last night, and the audience was really jamming to it as though it was 2010.
Adrian, what do you think of the Shake Shakir remix?
AL:  It's amazing that someone could bring a new taste to the song while providing a dynamic result.
Do you have a new hit planned for this year's carnival season?
AL: Yes I do have plans but not for this year's carnival. I'm working on a new genre style of music which includes my culture and what I think will we be more appealing to the world.
Blank Mind 007 is out now on Blank Mind.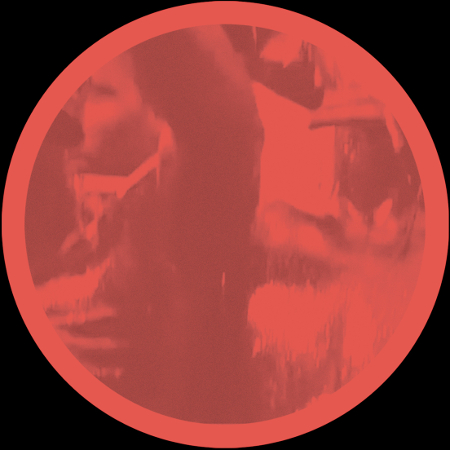 Tracklisting:
A1. Adrian Lenz – Cover Me (Shake Shakir Remix)
A2. Adrian Lenz – Cover Me (Shake Shakir Instrumental)
B1. Sandman – No Prisoners (Alan Johnson Remix)
B2. Sandman – No Prisoners (Harmonious Thelonious Remix)