Container and Jay Daniel both return, DJ Fett Burger collaborates, Best Available Technology rediscovers, Pepe Bradock 'edits' and much more in this week's vinyl picks.
Container – LP (Spectrum Spools)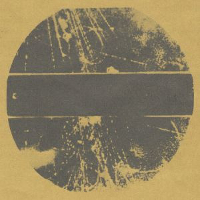 Since Container's last album in 2012, the world has since seen a mere eight productions find a release (not to mention his remix of Four Tet) thanks the EPs put out by Morphine and Liberation Technologies. Ren Schofield has been busy with his Form A Log trio, however, and following Blowing Up The Workshop's hosting of a live recording of the group playing Philadelphia's Pageant Gallery, the project released the impressive 11-track album For The Record. Come 2015 and Schofield brings his respected Container project back to Spectrum Spools for a third time, which is again entitled LP. As expected, Schofield delivers a sizzling set of tracks that skirt the line between industrial techno, distorted electro and punk rock noise that's psychotic to enough to wipe out bunker full of Panzerkreuz diehards.
Listen/buy vinyl
Jay Daniel – School Dance (Watusi High)
A debut record on Theo Parrish's Sound Signature isn't a bad way to kick start your career as a recording artst, and Detroit's most talked about apprentice Jay Daniel has proved he's something to be reckoned with after backing up that first release with subsequent 12"s for Funkineven's Apron and Kyle Hall's Wild Oats. With three releases to his name, it's safe to say Daniel is a graduated producer, and he now takes the next step by inaugurating his own label, Watusi High, with a two-track called School Dance. It might sound a little different from the records the first wave of Detroit house and techno pioneers are said to have played at their makeshift discos back in the day, but there's no denying the happy chord play of "Thank U Jay" and lo-fi oomph of "Anything With A Moonroof" will rock any school gymnasium to its core.
Listen/buy vinyl
DJ Fett Burger & Jayda G & Sleep D – Velvet Vortex (Butter Sessions)
No doubt using a hot knife, Melbourne's Butter Sessions are a label carving out their own niche in Australian-made dance music. Run by local duo Sleep D, the pair launched the label with their own The Jackal 12" before following up with a various artist EP featuring music from themselves, Eugene Ward as Tuff Sherm, and Dan White. In 2015, Ward, in collaboration with unknown entity Patch Free, returned to the label giving Butter Sessions the Party Scraps EP which featured a surprise remix from Frak. The label's okka charm now seems to have worked on Sex Tagger DJ Fett Burger who allows Sleep D to flange all over a production the Norwegian made with Vancouver's Jayda G, while the Sleep D boys provide two takes of "Velvet Vortex"; a Rainforest version for the uppers and a Bud dub for the downers.
Listen/buy vinyl
Best Available Technology – Excavated Tapes 1992-1999, Vol. 2 (Astro:Dynamics)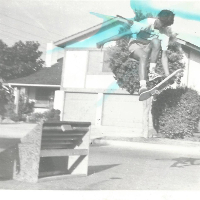 As we found out in 2013, the collection of tracks that made their way to Excavated Tapes 1992-1999, Vol. 1 were rediscovered in Kevin Palmer's Portland attic. Best known as Best Available Technology (or BAT), Palmer's music has graced an intriguing clutch of labels, with the likes of Opal Tapes, Further Records and Astro:Dynamics putting out long players – thank the latter for the first Excavated Tapes – while EPs have surfaced on Styles Upon Styles and Left Blank. Palmer's relationship with Astro:Dynamics was bolstered earlier this year with the release of his collaborative De/Re-Constructions album with BNJMN, and now he returns with more dusty findings in Excavated Tapes 1992-1999, Vol. 2 – another cloudy session of dusty electronics, hidden tones and pulsating frequencies.
Listen/buy vinyl
Duckett – Part 1 (Coffee, Women And Skits) (Until My Heart Stops)
While he may have flown under the radar for some time, Duckett's heritage is firmly entrenched in the Welsh scene that gave rise to Leif and Joe Ellis' UntilMyHeartStops label. Early outings on Mind Your Head and Tom Demac's short-lived but marvellous Electronique Audio were followed by an all too long gap which is finally being put right. The world of sound Duckett dwells in is an ethereal place that innately favours a more subversive approach over anything simplistic, even if it still dwells in the wider realms of techno. "Crappop" may have a snarling low-end synth but it's offset marvellously by soothing pad tones and lightly brushing drums, while "Blackbody Radiation" takes a more cyclical route into dubby landscapes. "Valentines Day Is For Animals" harks back to the glory days of ambient techno in all its new age glory, and "Naked And Fearless" plies a nagging trade in yowling synths and shuffling shakers.
Listen/buy vinyl
Pépé Bradock – Deep Burnt Edits (Atavisme)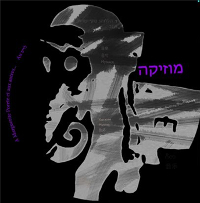 Some classic tracks will of course hang around an artist's neck like the proverbial millstone, and that can fairly be said to be the case for French leftfield house hero Pépé Bradock. Not that he has ever struggled to move beyond the dizzy heights of his 1999 success story "Deep Burnt", but Bradock will always be best known for this seminal jam. It certainly hasn't aged a jot, and it would seem that in re-releasing the record as an "edit" has done very little to alter the track while simultaneously throwing in some Gallic wit by calling the identical B-side "The Surprise Is That There Is No Surprise". One imagines that having to back track and rerelease old material is of little interest to an artist as progressive as Bradock, and so by making a gesture to the fans, if he gets to have a laugh along the way then all the better.
Listen/buy vinyl
Galcher Lustwerk – Parlay EP (Lustwerk Music)
The foremost producer-rapper in house music alongside Seven Davis Jr, is Galcher Lustwerk, and he's certainly amassed a tidy following since the hugely sought after Tape 22 dropped on White Material in 2013. After some time in the company of Tsuba, he has set up his own Lustwerk Music as a vessel for FINALLY releasing the music from his highly prized 100% Galcher mixtape from 2013. Fans of that hour long exercise in Lustwerk don't need to be told how good tracks like "Parlay", "Dockside" or "Kaint" are, but those unfamiliar with Galcher's masterclass should read on. Lustwerk's laconic lyrical flow truly makes lead track "Parlay" while the backing track is a sumptuous deepest house meditation perfect for the smooth start of a long night. "Dockside" has a more dusky quality about it, with underlying boogie tones running through a pleasingly fuzzy filter. "Kaint" gets a little livelier with its strong chord stabs but it's still lingering in that heavy-lidded world Lustwerk inhabits.
Listen/buy vinyl
Bell Towers – Hyper Realised Self (Public Possession)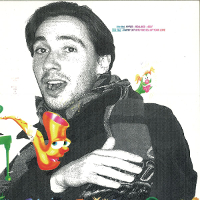 Public Possession have provided the perfect opportunity to get well acquainted with Rowan 'Bell' Towers over the past couple of years, returning to the Australian producer again and again. He's always proven to be something of a wild card with different styles for different records, and once again a new strain comes to light with this pitch-perfect summer belter. "Hyper Realised Self" has it all, from a bumping house beat and wobbly noises to luscious pad sweeps, jovial acid punches and a chant-along vocal hook right at the climax of the track. "Jumpin' Off Into The Sea Of Your Love" is no slouch either, even if it does take a more laid back approach to sunkissed 4/4 grooves. The melodies ring out so pure and true, you'd have to be a mean-spirited soul to not want to get down.
Listen/buy vinyl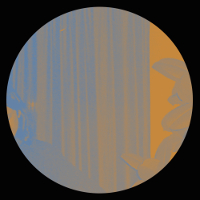 Ever since All Caps did the right thing and backed Guy Evans for the 20 (1996) 12", the quality archival techno has been coming out in reams from the formerly unknown Welsh producer. Evans' Bandcamp page was awash with startlingly brilliant electronics from his '90s period, but as it turns out that was only the tip of the iceberg, and yet more tapes have been dug out of retirement with yet more fantastic voyages into early outboard mind-and-body music. This particular four-track comes to light on Cejero, a Danish label with a strong curatorial line for fringe sounds, and it ranks amongst the best of Evans' new old material. From the pagan rites of "Computape Trk 2" to the eerie new age ambience of "White Tape Trk 1", the fluttering electro of "Basf Ferro Trk 3" to the nasty psych-out of "Cds 90 X3r Trk 4", every track is absolute unearthed gold.
Listen/buy vinyl
Boof – The Hydrangeas Whisper (Running Back)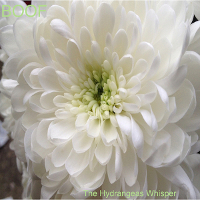 The most versatile and wide ranging record you could possibly want as a DJ this year is Running Back's swift vinyl issue of The Hydrangeas Whisper by Boof, aka Maurice Fulton. Originally released on Fulton's own BubbleTease Communications label back in April, this 10-track album somehow successfully sequences broken beat Balearic goodness worthy enough for a release on Music From Memory, with swathes of German dub techno and industrial beats, Chicago house, straight up instrumental disco, to roller boogie and funk. Like a wizard, this album feels as if Fulton has channelled the skills Vito Ricci, Moritz von Oswald, Nile Rodgers and Alexander Robotnick to create an album that the aforementioned probably couldn't have come up with had they been plonked in the studio themselves!
Listen/buy vinyl