Infrastructure New York introduce Post-Scriptum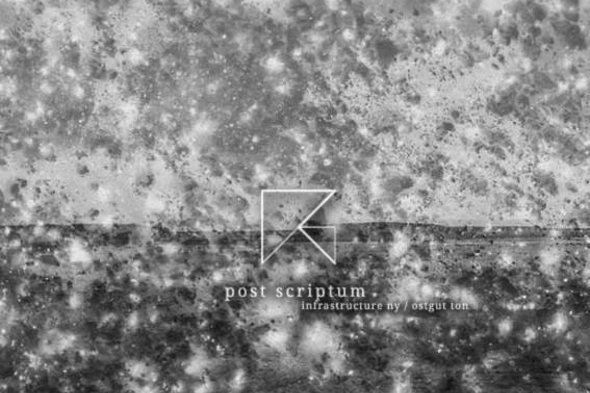 The anonymous newcomer will issue a debut album through Function's label later this month.
Whilst we await further details of Recompiled: Various Works & Pseudonyms, 1995-2012,  a long-mooted Function retrospective due on Infrastructure New York sometime this year, Dave Sumner has remained busy by strengthening the revived label's roster. Newcomer Campbell Irvine and Argentinean producer Mariano DC were first to join the Infrastructure ranks last year, whilst the label this week unleashed some Cassegrain & Tin Man productions recorded during the same sessions that manifested the trio's contribution to Function's Berghain 07. The more curious souls out there that have been enjoying that freely distributed 30 track mix from Ostgut Ton may have asked themselves who two track contributor Post-Scriptum was; it turns out this unknown quantity is the next artist to feature on Infrastructure New York.
Apparently uncovered by Sumner in the A&R process for his Berghain mix, the unheralded Post-Scriptum will debut on Infrastructure New York with an album entitled Post-Scriptum 01 later this month. A press release states that this album may be techno but "complex processing and a very original approach to arrangement flavours and colours each track" with an enduring theme exploring the "ongoing Human quest for survival". A vinyl edition of the album features some eight tracks spread over two 12″s, whilst the CD edition features a further three tracks and arranged as Post Scriptum originally intended for listening in one session. For a further taste of what to expect from Post-Scriptum you can stream album track "Decelerate At The Destination" below.
Infrastructure New York will release Post-Scriptum 01 by Post-Scriptum on June 29.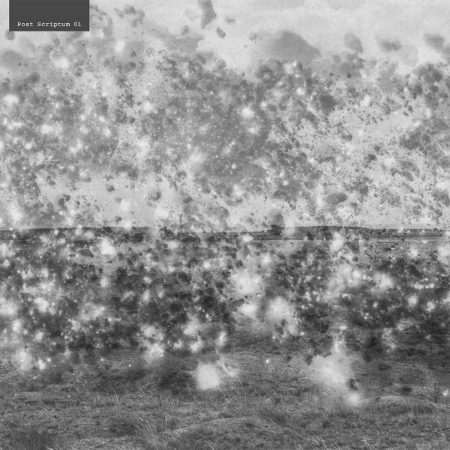 CD Tracklisting:
1. Decades To Millenia
2. Even The Nearest
3. Interstellar Medium
4. The Extreme Distance
5. Gliese 581
6. Decelerate At The Destination
7. Proton To Proton Fusion
8. Constant Acceleration Drive
9. Time Plus Time To Encode
10. Mistaken Conclusion
11. Warped Space Time
2×12″ Tracklisting:
A1. Decades To Millenia
A2. Even The Nearest
B1. Interstellar Medium
B2. Gliese 581
C1. Decelerate At The Destination
C2. Proton To Proton Fusion
D1. The Extreme Distance
D2. Constant Acceleration Drive