Stroboscopic Artefacts reveals Monad 2015
Positive Centre, Zeitgeber and Ken Karter will contribute to the label's digital series this year.
The revelation of each year's Monad series from Stroboscopic Artefacts is becoming something of a calendar event for techno music. The digitally released series turns five this year, and since Chevel inaugurated the concept back in 2010 each Monad release has delivered something new, be it the industrial ambience of Perc's "Bozo", Xhin's Raster-Noton sonic in "Seed", to Dadub's earth shaking "Hadean". In recent times label owner Lucy and the Monad concept has opened its doors to artists like Sendai, Rrose and Lakker, and this year's clutch sees the inclusion of Positive Centre, Kript Records' Ken Karter and Lucy and Speedy J's collaboration Zeitgeber.
First out of the ranks is Positive Centre, aka Mike Jefford, an artist who's impressed with a deuce of EPs on Sigha's Our Circula Sound label which culminated in last year's cavernous debut album In Silent Series. Zeitgeber's appearance delivers four new productions after the collaboration's Body Out Body In 12″ which followed the project's self-titled debut LP, while Ken Karter is given his highest profile release yet by supplying Monad XXI, a body of work that's been described as sounding like "navigating through Tokyo on a rainy night,". Preview a track from each Monad release below.
Stroboscopic Artefacts will release Monad XIX Positive Centre on June 22, Monad XX by Zeitgeber on July 27 and Monad XXI Ken Karter on August 31.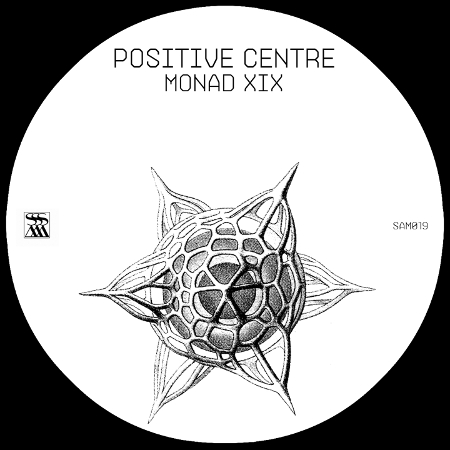 Positive Centre – Monad XIX Tracklisting:
1. Great Excavator
2. Disappearing Trick
3. Figure is the Form
4. Signal Structure
Zeitgeber – Monad XX Tracklisting:
1. At The End of The World
2. An Extraordinary Man
3. Absent Minded
4. Quantum Verse
Ken Karter – Monad XXI Tracklisting:
1. MX-01.11
2. MX-02.11
3. MX-03.11
4. MX-04.11