Hyperdub announce archival DJ Rashad release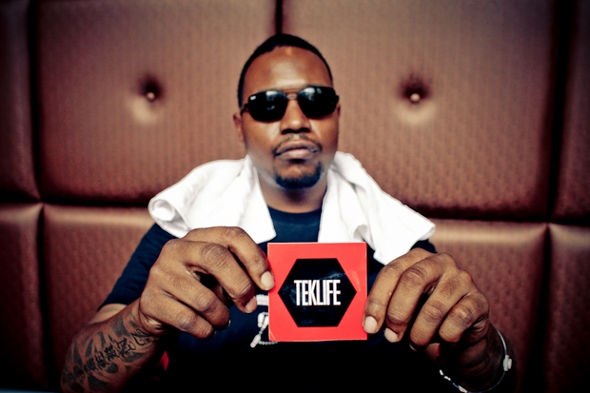 The 6613 EP gathers tracks from the much missed footwork pioneer's vaults with contributions from Taso, DJ Spinn, Gant-Man and more. 
Last month marked a year since the passing of DJ Rashad and amongst the many tributes to his legacy, Hyperdub offered up one of the most positive Record Store Day releases with a triple-vinyl pressing of Next Life, a charity compilation issued digitally in dedication to the memory of the footwork pioneer. The same label will extend their commerations of DJ Rashad's role in the development and rise of footwork with a new EP gathering together productions from his archives due out next month.
Entitled the 6613 EP, the four-track 12″ features contributions from Rashad's contemporaries DJ Spinn, Gant-Man, DJ Manny and Taso with a brief Hyperdub press release stating some of the four tracks will be familiar to anyone that had the chance to catch DJ Rashad in the club. "The energy of DJ Rashad will remain strong through his music," the label states resolutely, adding all proceeds from the release will go to Harden's family. In related news, Hyperdub have teamed up with London party types House Of Trax for an upcoming event at Corsica Studios featuring Jersey club queen UNiiQU3, Teklife's DJ Taye, Hyperdub boss Kode9, House Of Trax residents Fools and Rushmore, plus a special unnamed guest from Hyperdub. More info on that here.
Hyperdub will release the 6613 EP by DJ Rashad on June 29.
Tracklisting:
A1. CCP2 feat DJ Spinn
A2. Cause I Know u Feel feat Gant-Man
B1. Ya Hot feat Taso
B2.  Do Not Fuck feat DJ Manny, DJ Spinn and Taso