Juno Plus Staff Mix Vol. 9: Matt Anniss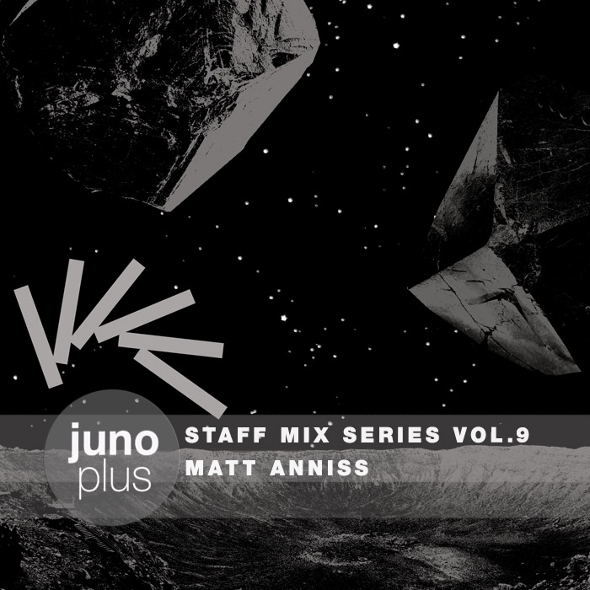 The Staff Mix series remains in the West Country as Bristol resident Matt Anniss channels his political frustrations for a 70-minute selection.
Inspiration for this mix came on the morning after the recent General Election. Many years ago, as a budding music journalist for IDJ magazine, I interviewed Laurent Garnier about his Excess Baggage box set. On this collection of mixes was one the French techno stalwart put together in response to the success of the far-right Front National in a previous election. He explained that he was so frustrated, angry and depressed, that he simply had to express these feelings in the only way he knew how.
On that Friday morning, similar feelings stirred in this writer. As a liberal, city-dwelling, left-leaning type from Sheffield, the news on that Friday morning left me less than happy. My decision to seek sanctuary in single malt whisky in the aftermath of the results of the BBC exit polls being revealed and the subsequent crippling hangover did not help either. I went through a whole gamut of emotions; anger, bitterness, frustration, melancholy, and plain fear as to what the next five years would hold. Some may disagree, of course, but that's how I felt. So, I decided to use these emotions as inspiration, like Monsieur Garnier had all those years ago, for this Juno Plus mix.
Hopefully, you can hear it in the 17 tracks, plus a fittingly high concept intro, that make up the mix. There's the overwhelming sadness of Lauer's "Blyby", some bittersweet broken techno melancholia (a vintage Stacey Pullen rework of Kirk Degiorgio's As One project), raw anger from Not Waving, the '80s industrial paranoia of Cabaret Voltaire and Chris and Cosey, and frustrated, in-your-face dancefloor excursions from Alma Negra, MFO and Black Deer, amongst others. Times of bleakness tend to inspire musicians – especially those in dance music – to create songs of hope, so I included the rave-era positivity of Tuff Little Unit's "Inspiration". Oh, and no mix would be complete without a sing-along; Krikor's 2007 edit of Q Lazarus's "Goodbye Horses" seemed to fit the bill.
Those looking at the track list will note a "secret track"; this comes from two well-known producers based in my home city of Bristol, and will be released later in the year. Since the single has not been announced, I'm sadly not at liberty to post further details.
Tracklisting:
1. Intro
2. Lauer – Blyby (Permanent Vacation)
3. Junior Loves – Husk Discarnate (1080p)
4. Not Waving – Defensive Function (Emotional Response)
5. I:Cube – Le Bon Vieux Temps [Red Tape Version]
6. Cabaret Voltaire – Crackdown [12" Version] (Virgin/Some Bizarre)
7. Chris & Cosey – Driving Blind (Rough Trade)
8. Scott Fraser – Shadow Dancing (Astro Lab)
9. Awanto 3 – The Wall (Rush Hour)
10. Alma Negra – Tribal Echoes (Basic Fingers)
11. Nutty feat. Daddy – Mdali [Brooks Remix] (Miso)
12. MFO – Crisis Zone (Dekmantel)
13. Kirk Degiorgio presents As One – Another Revolution [Stacey Pullen Remix] (Ubiqiuty)
14. Tuff Little Unit – Inspiration [Prescription Mix] (Warp)
15. Secret track
16. Black Deer – Route 242 (Emotional Response)
17. Q Lazarus – Goodbye Horses [Krikor Edit] (Dark & Lovely)
18. The Asphodells – One Minute's Silence (Rotters Golf Club)
Artwork based on Future City Traffic Part 1 by MFO