Romans resurface on The Bunker New York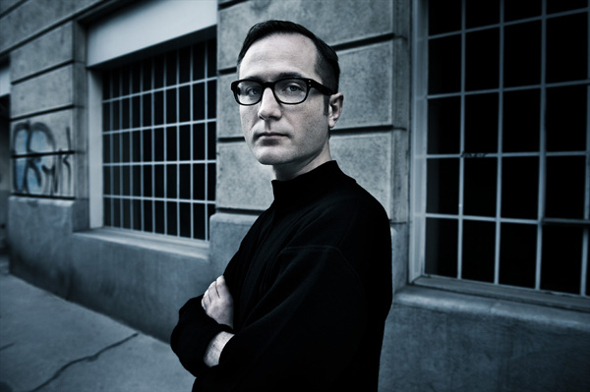 Gunnar Haslam and Tin Man cross swords once more on the Ambulare Aude EP due next month.
Last year saw Johannes 'Tin Man' Auvinen expand his profile of collaborative endeavours to include Romans, a project with Delsin and L.I.E.S. artist Gunnar Haslam which resulted in the Romans 1 12″ for the Vienna-based producer's long running Global A label. At the time the project was revealed, Auvinen suggested to us it "might be the music you would listen to traveling Roman roads towards the end of the empire" though he didn't expand on how the two came to work together. News of a new Romans 12″ for The Bunker New York label fills in the gaps with a press release for their upcoming Ambulare Aude EP revealing Auvinen and Haslam first crossed paths at the associated club during Unsound New York back in 2011.
Auvinen goes on to add some detail to the Romans project, "imagining stories and scenes from the Roman era, trying to manifest narratives while celebrating the distortions we see looking through the murky lens of time". Due out next month, the three tracks are the result of several extended improvisational jam sessions in Vienna and Brooklyn in which both artists would play off of each other in the studio. Previews below should offer a strong hint of the vibe Auvinen and Haslam were aiming for on the record.
The Bunker New York will release the Ambulare Aude EP by Romans on June 15.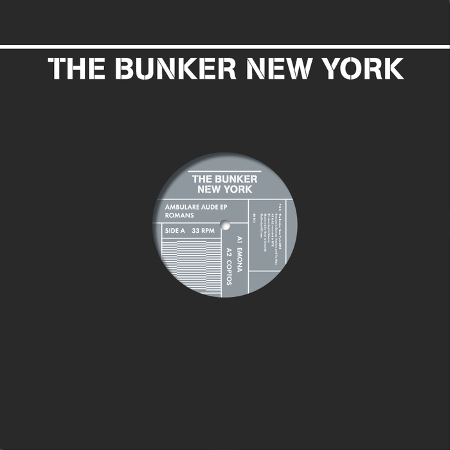 Tracklisting:
A1. Emona
A2. Coptos
B1. Delmenium