Time Will Tell for Population One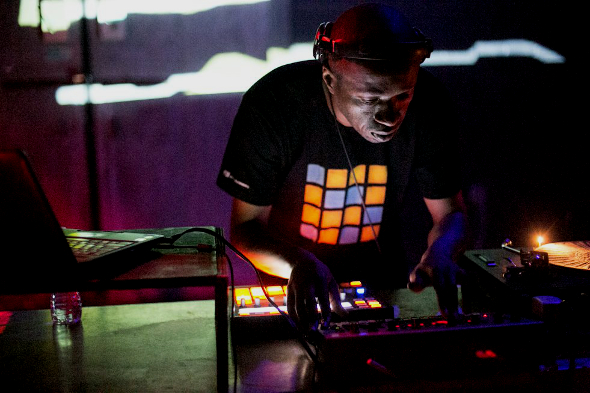 Detroit producer Terrence Dixon is back in action with a release for the 30drop label.
Perhaps the title of Terrence Dixon's new EP as Population One is a pointed one, given his announcement last year that he would be retiring from production. Since he broke the news, there have been releases trickling out such as the Theatre Of A Confused Mind album on Rush Hour and the A Mind Of His Own 12" for Metroplex, although as we reported when the former was announced, Dixon had foretold that there would be a few more appearances to clear before he would outright vanish from the techno firmament. 30drop meanwhile is comparatively new to the game, acting as an artist and label entity pursuing a self-reliant life in music with two releases presently sealed and delivered.
Time Will Tell launches the 30drop ExoPlanets sublabel, which has been founded as a platform to deal with any artists other than 30drop who share the same creative vision as the anonymous artist. If the track titles Dixon has applied to the four tracks are anything to go by, the productions range from 2008 to 2013 so it would make sense that they form part of this supposed backlog of releases. It of course doesn't diminish hope that perhaps Dixon will reverse his decision to hang up his beats; after all he's not the type of artist to milk every last cent out of farewell concerts and shock returns to the stage. While speculation may or may not continue, you can stream the release in full via the SoundCloud player below.
30drop ExoPlanets will release Time Will Tell by Population One in June.
Tracklisting:
A1. 3.26.2013 @ 11.40pm
A2. 11.18.2013 @ 1.41am
B1. 5.26.2012 @ 5.59pm
B2. 12.1.2008 @ 5.48pm