Pépé Bradock returns with new Atavisme material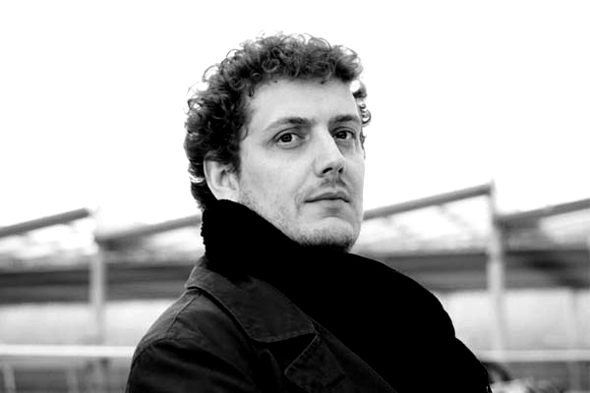 Next month will see the French artist revisit one of his most famous productions as well as release some material through his own label. 
Do a Pépé Bradock pop quiz and ask a random person for the most famous production from the Paris studios of Julien Auger and it's likely the first answer will be "Deep Burnt". One of those tracks that people immediately offer up as an example of real deep house, "Deep Burnt" was originally released as part of the Burnin" 12″ issued through Kif Recordings back in 1999 and makes wonderful sampled usage of the opening seconds to Freddie Hubbard's "Little Sunflower". The track's classic status has seen "Deep Burnt" appear in numerous mixes and compilations over the years but the original 12″ has remained out of print since a repress from Kif in 2010. 

Those hankering to own "Deep Burnt" on vinyl without having to contend with Discogs will be happy to discover Bradock is planning a new 12″ edition of the prized track through his own Atavisme label. Despite the title, Deep Burnt Edits, the record looks to a be a straight up presentation of "Deep Burnt" judging by the somewhat facetious tracklisting and sound clips over at the Wordandsound site. The release will be complemented by a further  Pépé Bradock 12″ entitled La Fada, with the only details on that coming through a statement by Auger himself: "It's a tribute to a very precious gift sent from Bagdad to Aachen via Jerusalem / That would have never arrived in Northern Europe without an heroic Jewish Man from South of France."
Both of these records represent Bradock's first productions since 2013 when he completed his series of conceptual Imbroglios releases for Atavisme, as well as turning his hand to deranged acid house for the Acid Test series after delivering a killer remix of the Webster Wraight Ensemble.
Atavisme will release Deep Burnt Edits and La Fada by Pépé Bradock on June 3.
Tracklisting:
A1. Surprise!
B1. The Surprise Is That There Is No Surprise !