Dego set to return with new album

The More Things Stay The Same will arrive through the 4Hero producer's own 2000Black label next month.
It's a mark of Dennis 'Dego' McFarlane's enduring influence and place in UK music heritage that labels as diverse as Rush Hour, Eglo, Berceuse Heroique, Neroli and Drew Lustman's Blueberry Records have all seeked him out in recent times. Fresh off the announcement of a 2000Black record on Rush Hour alongside his long term collaborators and UK luminaries Kaidi Tatham and Akwasi Mensah comes the news that McFarlane will issue a second solo album through his long running label of the same name.
As RA report, The More Things Stay The Same is set to arrive at the end of May and the thirteen tracks feature contributions from the aforementioned Tatham and Mensah along with Bugz In The Attic man Matt Lord, vocalist Sharlene Hector and rapper TY. According to McFarlane, The More Things Stay The Same "is about the state of play—truth can bring despair as well as hope. The two sit side by side. Like history: often repeating mistakes, but also bringing learning and progress." For an idea of what to expect you can stream the album's opening track "Feminist Meetings".
2000Black will release The More Things Stay The Same by Dego on May 26.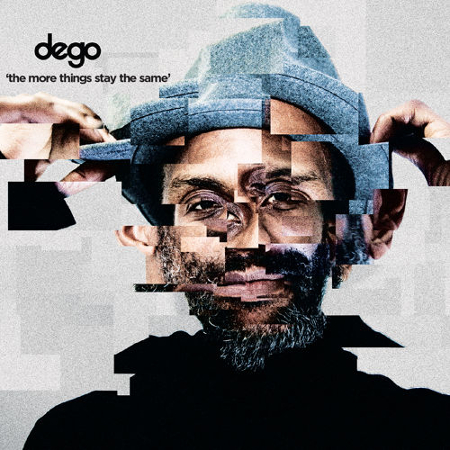 Tracklisting:
1. Feminist Meetings
2. Greed & Power
3. It Don't Get No Better
4. Keep It Moving Right
5. Own It
6. Shine A Light
7. Star Track 7
8. The Middle Ground feat. TY
9. We've Been Here Before
10. The Stronghold Of Lithius
11. The Writings Clear
12. Help Me Out
13. With Love