Mister Saturday Night return with Nebraska and Gunnar Haslam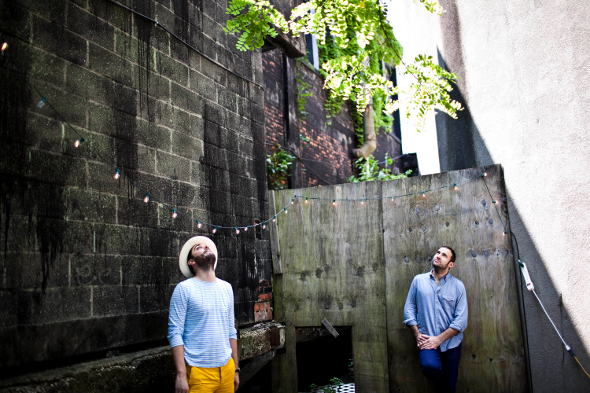 The New York label turn to the transatlantic pair for their first 12″ releases of the year.
Having established the Mister Saturday Night label through a series of 12″ releases from Anthony Naples, Hank Jackson, Archie Pelago, General Ludd and many more, last year saw Eamon Harkin and Justin Carter expand operations with two full length releases. A various artists compilation, Brothers & Sisters, covering label highlights and unreleased material arrived in June and was later complemented by the Weekends and Beginnings mix CD recorded live at one of their parties over the summer. Two must-have 12″ samplers from that mix were issued earlier this year, offering selectors everywhere the chance to own Maurice Fulton's classic Alice Smith remix on vinyl again, and now details have filtered through of the label's next full 12″ releases.
Having previously contributed the only 10″ to date on Mister Saturday Night, local New York producer Gunnar Haslam will now deliver a three-track 12″ entitled Margareten. Available to preview below, the record is due in early May and is the producer's first release of 2015 after a most productive 12 months in the last calender year which concluded with the Mirrors & Copulation LP for L.I.E.S. Set to arrive at the same time is some welcome new material from Nebraska, aka London producer Ali Gibbs, whose been somewhat MIA since delivering the wonderful album Displacement for Rush Hour back in 2011. Coaxed out of hiding by Delusions of Grandeur earlier this year, Nebraska will now debut on Mister Saturday Night with the four-track Stand Your Ground EP which seems to encompass all the styles of music you might hear at an associated MSN party on the basis of the below previews.
Mister Saturday Night will release Margareten by Gunnar Haslam and Stand Your Ground by Nebraska in early May.
Margareten Tracklisting:
1. Replacement
2. Margareten
3. Poshlost
Stand Your Ground Tracklisting:
1. Little Chan
2. The Stoop
3. Stand Your Ground
4. Emotional Rescue