Slackk sees the Backwards Light

The UK grime artist will debut on R&S Records in June with a six track EP. 
Though the recent announcement of a new album from Lakker proves R&S to be as strong as ever when it comes to working with current techno artists, releases from the likes of Alma Construct, Paul White, and Shanghai Den have all demonstrated the label is willing to deviate from the sound that defined them if it suits. Few people would have predicted however that their latest release would come from UK grime artist Slackk – he seems quite taken aback by the development too.
Under the name, Paul Lynch has become something of a central figure in the revival of UK grime thanks to his role in roving London clubnight Boxed and output for Tom Lea's Local Action label which culminated in last year's fine debut album Palm Tree Fire. Today R&S revealed they had secured a six track EP from the Liverpool-born producer called Backwards Light which is due to arrive in June. A press release suggests the record is a natural expansion of the sounds explored by Slackk on Palm Tree Fire with the title track described as "Slackk at his most freeform and experimental".
R&S Records will release Backwards Light by Slackk on June 1.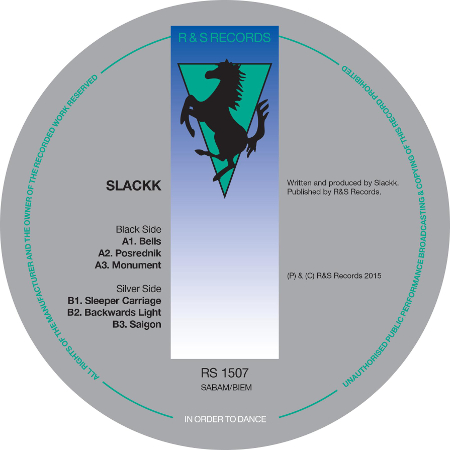 Tracklisting:
A1. Bells
A2. Posrednik
A3. Monument
B1. Sleeper Carriage
B2. Backwards Light
B3. Saigon
Header image courtesy of Mehdi Lacoste