Native Instruments prepare launch of Kontrol D2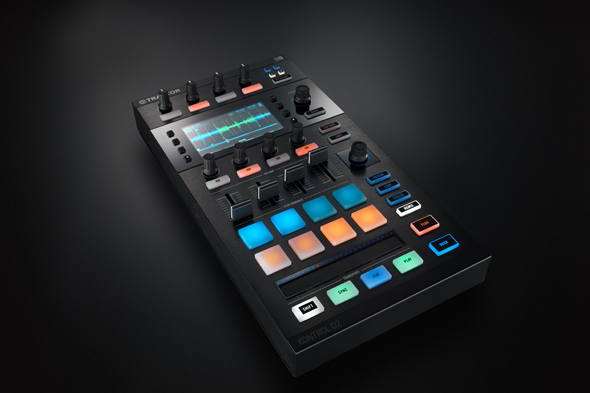 The company's latest DJ controller will be out next month.
It's sometimes hard to keep up with the pace of the new Native Instruments DJ devices, let alone the rest of the marketplace. Kontrol is the flagship controller range for the company, custom-built for their ubiquitous Traktor software, and the series has moved through many manifestations from the streamlined Z1 to the jog-wheel comfort of the S2 and S4. However it was with the release of the S8 that things got really interesting, as NI integrated a four channel mixer with panels of controls and, most notably, display screens to pretty much nullify the need to be distracted by the glare of a laptop.
Recognising that this functional leap forwards might be a little cumbersome for those still wishing to use their computer as a base for their DJ operations, the Kontrol D2 has been unveiled which condenses the wow-factor of the S8 into a portable solution for the gigging file jockey. With the LCD screens providing every necessary angle on the task of playing tracks, there will be no need to revert back to an unwieldy mouse pad. The D2 is also ready to embrace NI's other big plan, the new multitrack Stems file format, which will allow artists to release broken down tracks in order for DJs to more precisely remix and remould music on the fly. Although the format itself will not be in circulation until the summer, the D2 will be ready for it, as NI demonstrate in their breakdown of the new hardware.
Native Instruments will release the Kontrol D2 on May 4. It is available for pre-order for £429 from the Native Instruments website and will be available soon on Juno Records.