D.Å.R.F.D.H.S. debut on Northern Electronics

Varg and Michel Isorinne present a new seven-track release of "emotional Northern ambient".
Considering he only emerged as a recording artist in 2013, Jonas Rönnberg has already acquired something of a looming presence in the frost-bitten romance of the buoyant Swedish electronic music scene. As well as continuing to charm all and sundry with his solo ventures as Varg, Rönnberg has been busy collaborating in a multitude of different projects including Fodd Dodd with vocalist SARS and Ulwhednar with Abdullah Rashim. Just back at the end of January we were heralding the imminent arrival of an album release for the D.A.R.F.D.H.S project, which he helms with Michel Isorinne, entitled In The Wake Of The Dark Earth and gifted to the world via Field Records.
This latest missive Morkret, Kylan, Tystnaden & Ensamheten marks the eighth album-length release for the pair, which is no mean feat in just two years of activity, although this is the first time they have shared their wares via Northern Electronics. Rönnberg in particular has worked closely with Abdullah Rashim's label since making his first appearance as Varg with the Misantropen 12". Other labels that have supported the craft of Rönnberg and Isorinne are Clan Destine and Opal Tapes, giving a pretty accurate picture of the lo-fi tape world this project revels in. Isorinne already has a tape of his own ready to roll for Italian label MIXED-UP, as we revealed last week, while Rönnberg, fresh from a tour of the West coast of the United States, will no doubt continue to make good on his promise of a prolific 2015.
Northern Electronics will release Morkret, Kylan, Tystnaden & Ensamheten by D.Å.R.F.D.H.S. on April 20.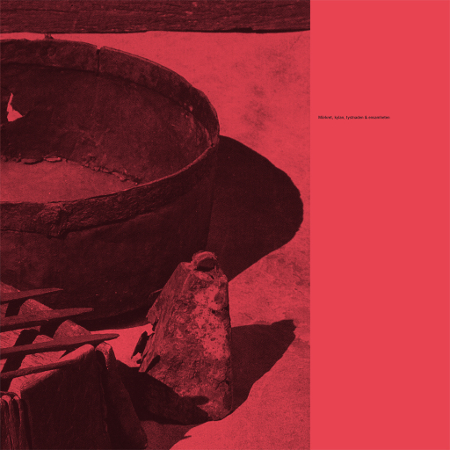 Tracklisting:
01. Misarens Hogborg
02. Eremiten
03. Ensam I Vasa
04. Att Leva I Intet
05. Svartfjallet
06. Morkret, Kylan
07. Tystnaden & Ensamheten