Clone Aqualung Series revived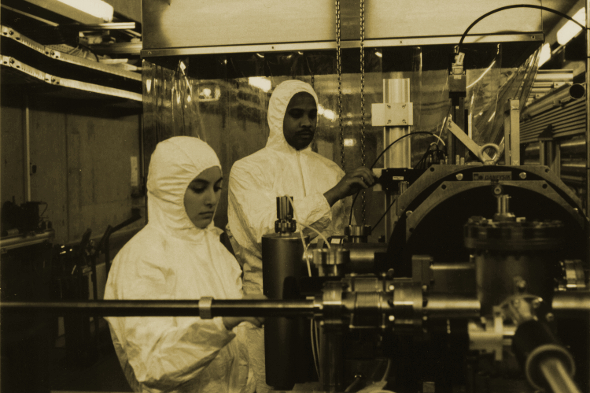 Unreleased Drexciya versions and a new edition of the Der Zyklus album are due on Clone's sub-label dedicated to the work of Gerald Donald. 
Prior to undertaking the Journey Of The Deep Sea Dweller series of Drexciya reissues through their Classic Cuts label, Clone already had quite a connection to the subaquatic electro pioneers. In addition to the final Drexciya album issued on Clone in 2002, the label's realignment in 2009 through a series of sub-labels focusing on specific aesthetics included one dedicated to the work of Gerald Donald. Taking an appropriate name in the Clone Aqualung Series, the sub-label issued a pair of 12″s from Zerkalo, Donald's on-off project with Victoria Lukas, that year before laying dormant until the Elektronisches Zeitecho 12″ from Der Zyklus in 2013.
Whilst a reissue of The Other People Place album from Donald's deceased Drexciyan partner James Stinson remains high on our wishlist, it's nice to see the Clone Aqualung Series revived for a pair of upcoming releases from the Rotterdam hub. Firstly next month will see the release of Black Sea / Wavejumper (Aqualung Versions), a 12″ featuring alternate takes on the two Drexciya tracks plus one unreleased track with the 'infamous skip' removed from the alternate take on "Wavejumper". In May, Clone will present a newly remastered edition of Biometry, the sole album Donald issued under the Der Xyklus name which originally surfaced on the DUB recordings subsidiary of Clone in 2004.
Clone Aqualung Series will release Black Sea / Wavejumper (Aqualung Versions) by Drexciya on April 6 with Biometry by Der Xyklus to follow on May 18.
Black Sea / Wavejumper (Aqualung Versions) Tracklisting:
1. Black Sea (Aqualung Version)
2. Unknown Journey XI
3. Wavejumper (Aqualung Version)
Biometry Tracklisting:
1. Biometry
2. Polar Coordinates
3. Eigenface (Facial Asymetry)
4. Biometric ID
5. Biometric Systems
6. Facial Vectors
7. Hand Geometry
8. Recognition Time
9. Iris/Retinal Scanning
10. Optical Fingerprint Correlation
11. 4000 Irises (2000) Persons Max