Benedikt Frey set for Live At Robert Johnson return

The Frankfurt label look local again with Reframe set for a May release.
Back in 2013, Benedikt Frey put together a really fine mix of new and old records for the Juno Plus podcast series in the aftermath of debuting on local institution Live At Robert Johnson. When asked if this relationship between artist and label would result in more music, Frey offered a simple "Yes" as his answer. At that time, the unassuming German producer probably wasn't so widely known, though Frey is certainly starting to make his stamp on 2015. An INIT album for Hivern Disc with fellow Rhein-Main artist Nadia D'Alò is due later this year, and Frey is also set to inaugurate Lux Rec's new MRT sister label in May.
That month will be a busy one for Frey with the news that he's been coaxed back to the LARJ fold for a new four-track 12″ entitled Reframe having recently contributed to their Lifesaver Compilation 2 collection. Available to preview below, the record is described as a "piece of strange and exotic fruit" and seems to fully retain the sense of mysticism that runs through all of Frey's work to date.
Live At Robert Johnson will release Reframe by Benedikt Frey on May 18.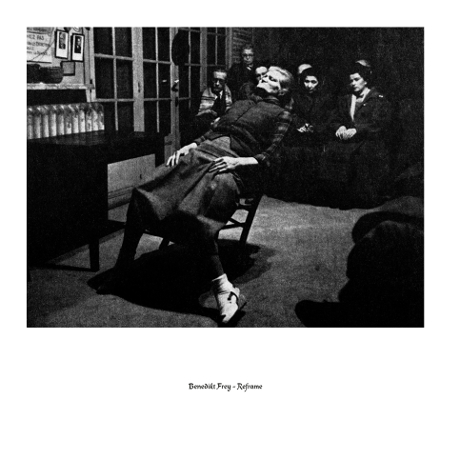 Tracklisting:
A1. SH Birds
A2. Signals
B1. Mind The Gap
B2. Good Night Houston