Sex Tags and Mood Hut meet on Trushmix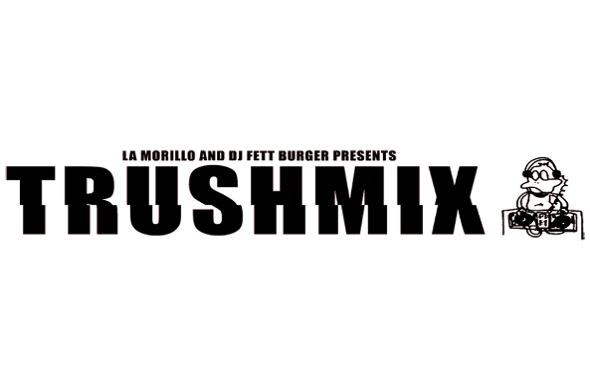 The Hashman Deejay, Pender Street Steppers and DJ Sotofett combine for almost four hours of music on the latest Trushmix.
The classic ascendant moog strains of Kool & The Gang's mid '70s jazz funk standard "Summer Madness" opens the 70th edition of Trush Mix and the most sizeable for a good few months at some three hours and 45 minutes long. Laid down at Castle Wania by the collective selecting hands of DJ Sotofett and Mood Hutters Hashman Deejay and Pender Street Steppers, it's little surprise that track IDs are few and far between. Within the first hour the only other track close to recognition for us at Juno Plus is Apophenia's take on The Jellies' early '80s dub disco curio "The Conversation". The rest? "Recent Polish digs, regular dubs, connected world music as well as disco & house trods, classic breaks and cuts of modern latin". In Trush we trust! This one is a keeper.