Function next on the Berghain mix series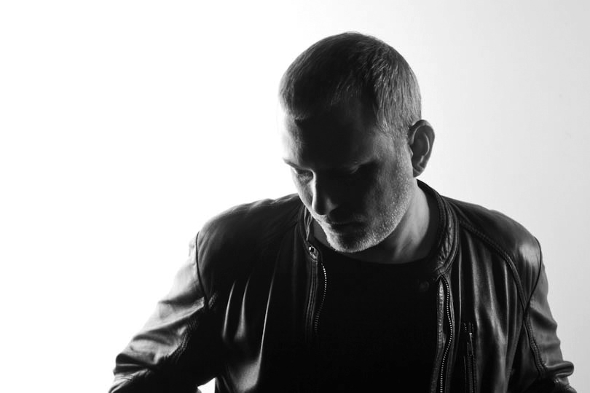 The Infrastructure New York boss selects cuts from Steve Bicknell, LB Dub Corp, Cassegrain and more for the seventh edition of Ostgut Ton's reconfigured mix series. 
Last year marked a sea change for Ostgut Ton and the manner in which they approach the mix format, electing to discard with CDs entirely in favour of high quality .WAV files that are free to download. Ryan Elliot's weighty 35-track Panorama Bar 06 inaugurated this move with the full mix augmented by a pair of 12″ samplers featuring all the exclusive tracks commissioned by the label. Given the sense of prestige attached to the Berghain mix series over its decade long tenure, there was naturally a degree of expectation regarding who Ostgut Ton would choose to bring it into this post-CD era.
That honour falls on Dave Sumner, a long term affiliate of both Berghain and Ostgut Ton, having first played the former back in 2008 and issued his debut album, Incubation, through the latter in 2013. Due for release in May and apparently mixed on the (currently unreleased) Rane MP2015 Rotary Mixer, the full tracklisting is under wraps for the moment although Ostgut Ton have revealed details of the exclusive tracks that will feature on the two accompanying 12″ samplers. Lost man Steve Bicknell features prominently, contributing cuts to both 12″s whilst Sumner's Infrastructure NY co-pilot Inland is also present along with Cassegrain, Tin Man, and L.B. Dub Corp.
Ostgut Ton will release Berghain 07 by Function on May 18.
Part 1 Tracklisting:
A1. Steve Bicknell – Odyssey #1
A2. Post Scriptum – Human Timescales
B1. L.B. Dub Corp – So Much
B2. Blue Hour – Parallels
Part 2 Tracklisting:
A1. Cassegrain & Tin Man – Oxide
A2. Inland – Sca Fell
B1. DVS1 – Electric
B2. Steve Bicknell – Odyssey #2