Optimo Trax to reissue Severed Heads dubs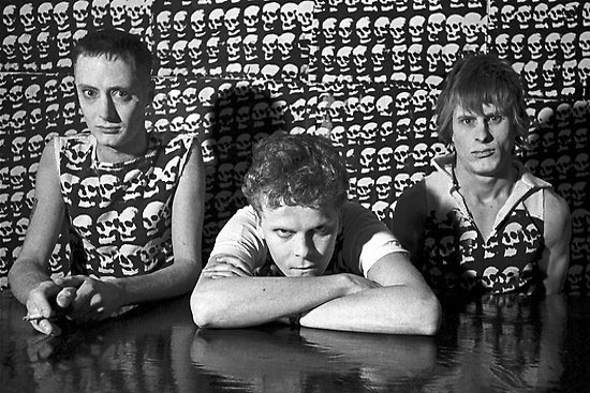 JD Twitch's label will issue a collection of late '80s dub versions by the forward thinking Australian group.
Last year saw the pioneering work of DIY Sydney act Severed Heads swing back into focus thanks to the archival endeavours of West Coast labels Medical Records and Dark Entries, with the former reissuing two albums and the latter focusing on the classic Dead Eyes Opened 12″. Tom Ellard's integral role as the Severed Heads ringleader and status as music genius was also highlighted by Dark Entries on the essential '80s Cheesecake collection of solo works they put out. The chance to sift through more of the Severed Heads back catalogue will always be welcomed here at Juno Plus and it now comes via the Optimo Trax subsidiary of JD Twitch's Optimo Music.
In May, Optimo Trax will release the artfully titled Big Saints Reward (1987 – 90 dubs) which collates three B-side dub versions from the 12″s Severed Heads put out in this late '80s period. A press release from the label makes it quite clear how much of a fan JD Twitch was and remains of the band, describing them as his" favourite electronic pioneers". Of particular interest is the A-side "Greater Reward (Dub)" which Twitch goes on to describe as possessing "possibly the most beautiful piano in the history of dance music," and it appears here with a new "Piano Power Edit" from the man himself retooled for DJs to take full advantage of those keys.
It's clearly a track close to his heart as Twitch has previously reworked "Greater Reward" as Betty Botox for a superb 2008 compilation on Endless Flight. You can preview the Piano Power Edit and the two B-side dubs below to gain a better idea of their clear impact on the "nascent house scene".
Optimo Trax will release Big Saints Reward (1987 – 90 dubs) by Severed Heads on May 18.
Tracklisting:
A1. Greater Reward (Piano Power Edit)
A2. Greater Reward (Dub)
AA1. Big Car (Crash Dub)
AA2. All Saints Day (Saints Day Dub)