Full details emerge of Eugene Ward album for Where To Now?

The compositional side of the Australian producer is on display with Paint En Pointe – stream in full here. 
One of the most intriguing albums we have been awaiting this year is Eugene Ward's Paint En Pointe for the Where To Now? label with the track teased back in January suggesting it would be quite distinct from the artist's work as Dro Carey and Tuff Sherm. Having recently welcomed Teeside tape dabblers Perfume Advert into the fold with the Kappa Downs 12″, Where To Now? have now fully outlined what to expect from Paint En Pointe, which represents Ward's first full length album on the vinyl format.
As previously hinted at, the genesis to Paint En Pointe is a series of collaborative performance pieces of the same name Ward undertook with choreographer Patrick Kuo over a five month period last year. Commencing in late July at Spot81, a gallery space in Chippendale, Sydney, the series of monthly performances saw Kuo and Ward work with a roster of dancers with the intention to "explore the myriad connections between dance and the visual arts and the ways in which the dancers bodies reflect the motions of the painter's hand,". Head to the Spot81 site for videos and photos of each of these performances.
The upcoming Where To Now? album is due early next month and compiles some eight compositions by Ward and can be pre-ordered from the label's bandcamp, whilst the digital edition features two further bonus tracks and remixes from Murlo and rising Sydney pair Cliques. A press release from the label suggests Logos, Shackleton and Fatima Al Qadiri as possible points of reference for Paint En Pointe, but you can make up your own mind with a full stream of the album (sans remixes) below.
Where To Now? will release Paint En Pointe by Eugene Ward on April 6.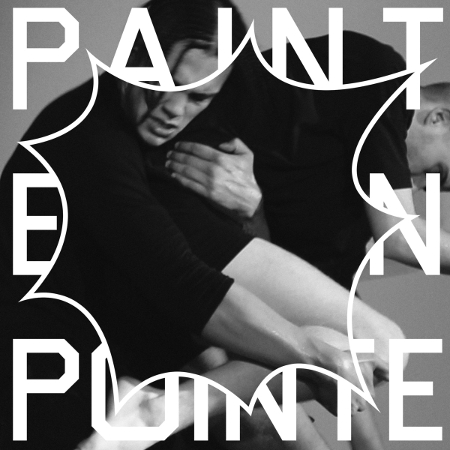 Tracklisting:
A1. Place (Duet)
A2. Place (Large Group)
A3. Printed Matter (Duet 1)
A4. Somnium (Group)
B1. Paper (Solo)
B2. Place (Solo)
B3. Place (Small Group)
B4. Printed Matter (Solo)
Tectonic Effect (Group) (Bonus Digital)
Paper (Duet) (Bonus Digital)
Printed Matter (Duet 1) (Murlo Remix) (Bonus Digital)
Place (Large Group) (Cliques Remix) (Bonus Digital)