Don't Be Afraid outline Spring schedule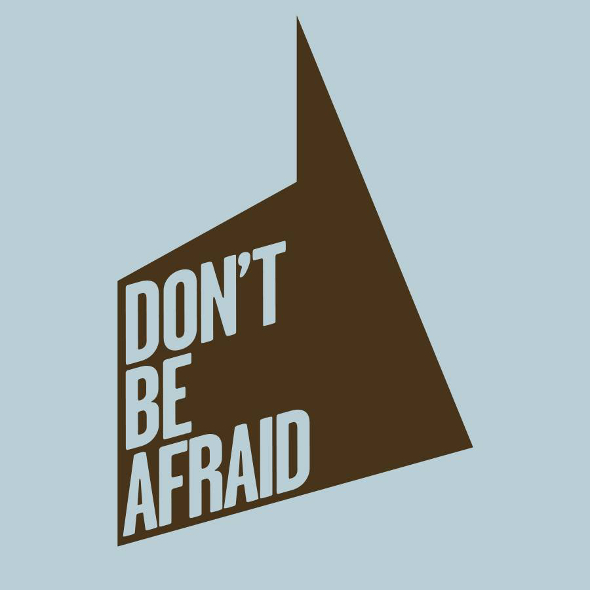 Records by Italian producer Herva, The Room Below and another split release are due on the Bristol label over the coming months.
Fans of techno and puzzles will have been delighted recently when Don't Be Afraid chose to highlight their spring release schedule via a picture of a cryptic crossword posted on the label's Instagram account. The sharper minds out there that picked up on this will have worked out that the first of these planned releases comes from Herva, aka Italian producer Herve Atsè Corti, a man whose recent All City record is every bit as unique as previous output for Delsin and Kontra-Musik – the latter alongside Massprod – providing Juno Plus with some of our favourite house music of recent times.
Naturally we are quite excited about the prospect of Herva signing up with Don't Be Afraid later this month for the four-track 12″ Dreamers Of Unknown Tales, which will apparently showcase the rising producer's "unique interpretation of the past and the future again and again". You can get a flavour of what to expect with a full stream of "From The Inside" below. Set to drop at the same time is a second split release from Don't Be Afraid followiing their successful first dalliance with the format last year; this time DBA favourite Halvtrak features alongside debutants Radio Brovold, 1080p artist Max McFerren, and Ben Cohen who reside in Detroit, New York, and Paris respectively.
Finally, A third Don't Be Afraid release is scheduled for next month and sees the label grant The Room Below a full 12″ debut after his appearance on that aforementioned split release alongside MGUN, Deep88, and Ali King. The Room Below is a house and techno focused project of Henry Keen, a London artist who has previously worked with Paul White as well as tickle Gilles Peterson's pickle as part of Soundspecies with his brother Oli.
Don't Be Afraid will release Dreamers Of Unknown Tales by Herva on March 30.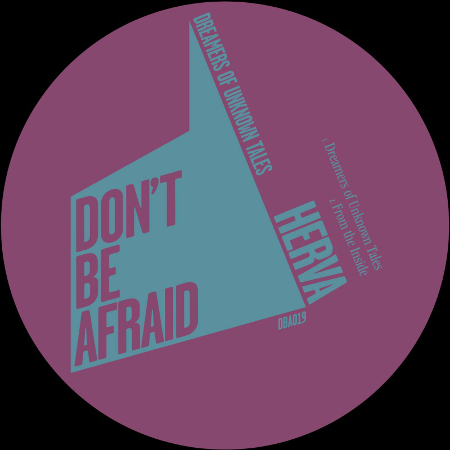 Tracklisting:
A1. Dreamers Of Unknown Tales
A2. From The Inside
B1. Nice And Crisp
B2. Pissed Monitoring
Tracklisting: 
A1. Radio Brovold – Joel, I Got You Next Time
A2. Halvtrak – String Theory
B1. Max McFerren – Immune Systems
B2. Ben Cohen – Mental Therapy
Tracklisting: 
A1. Trusted
A2. Rainy Friday
B1. Mad Energy
B2. Freedom