DJ Deep & Romain Poncet are Sergie Rezza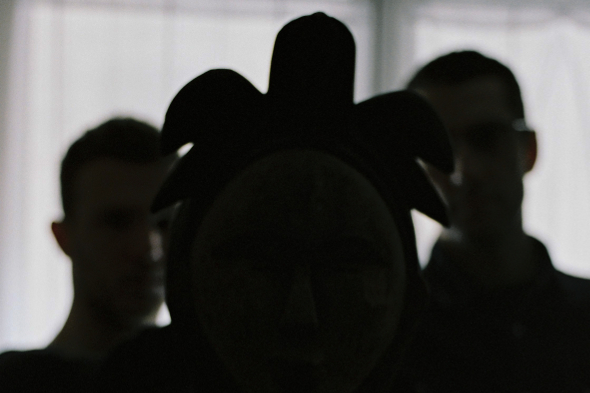 The French collaboration will release its debut record on Desire in April.
Glance through the Desire Records catalogue you'll come across an interesting cross section of music taking in everything from the Chilean indie rock of Panico, horror no wave of Bestial Mouths, to the iconic industrial sounds of Ike Yard and much more. The label's no stranger to techno either, pulling together one of the most impressive remixes packages in recent memory with the likes of Powell, Vessel, Regis and Bandshell reinterpreting Ike Yard material for a slew of EPs that preceded an album by S. English and reissues of Konrad Becker's Monotonprodukt 02 and Monotonprodukt 07 LPs, boldy described by the label as "a key influence on the brand of Eurotronica found on labels from Kompakt to Mego".
Desire have now set plans in motion to inaugurate the Sergie Rezza project, a collaboration between revered Parisian DJ Deep and Romain Poncet. Of the two, DJ Deep, real name Cyril Etienne des Rosaies, is the better known personality thanks to his Deeply Rooted label, EPs and mixes for Tresor, and tireless commitment to French electronic music. Poncet, on the other hand, is most recognised for his functional, warehouse techno cuts as Roman Poncet on Len Faki's Figure, and news of this new collaboration follows the pair's recent Adventice project on Tresor.
Sergie Rezza is described by Desire as "the far end of a darkened club and a dreaming mind's afterthoughts" whilst a press release also quotes DJ Deep stating there was a "magic click" between the two when forming Sergie Rezza. "What we do together is very different from the Romain Poncet records or from what I would personally produce by myself," des Rosaies writes, "I think there is something that matches between Romain's unique energy, enthusiasm and ability to focus and develop his craft of making music and the passion I have for music in its various forms and concepts." Desire will formally introduce Sergie Rezza with the four track Mist EP – you can listen to the beatless A-side cut "Misterious Shape" below – with a full album promised later this Spring.
Desire Record will release Mist by Sergie Rezza on April 20.
Tracklisting:
1. Misterious Shape
2. Alternate Dub
3. Misterious Dub
4. Bonus Jam