Ricardo Tobar launches ekkhho record label
The new platform from the Chilean artist will be inagurated by a third album from Lord Skywave.
From time spent as Simian's pre-Mobile Disco vocalist to his spot as one half of The Black Ghosts, Simon Lord has had a storied past in the indie-electronica crossover world. While he previously indulged his more guitar-focused inclinations with the solo Garden project some ten years ago, Lord Skywave represents the most personal iteration of Lord's musical persona to date. The cassette album Cardamon Copy surfaced on Astro:Dynamics last year, while before that the alias had been spotted rubbing up against Nautiluss on Untold's Hemlock Recordings imprint.
It has now been revealed that a new Lord Skywave album, View From Other Side, is due for release in May and will act as the debut release from ekkhho, a label set up Paris-based Chilean producer Ricardo Tobar. Little additional information about ekkhho has been provided though Lord's album suggests the label will be a logical continuation of the music Tobar has surrounded himself with in the past, dealing in winsome synth tones and pastoral song writing approaches with a healthy undercurrent of experimentation. You can preview labum track "The Conductor" in full below for an idea of what to expect from View From Other Side.
ekkhho will release View From Other Side by Lord Skywave on May 25.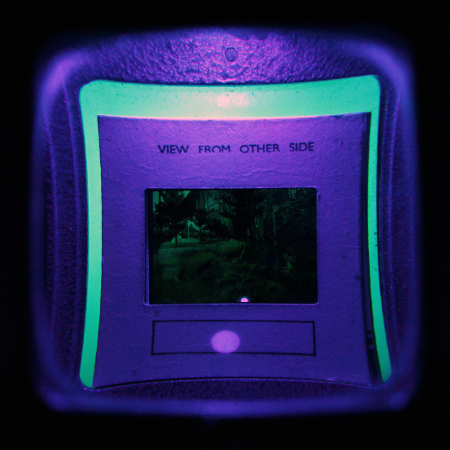 Tracklisting:
1. Black Cat
2. False Star
3. Marceline
4. Opportunity Tulip
5. Peo
6. Slide
7. Swimming In A Shell
8. The Conductor
9. Wake Up Cat
10. Won