Bleep43 return with Stingray 313 and Mariska Neerman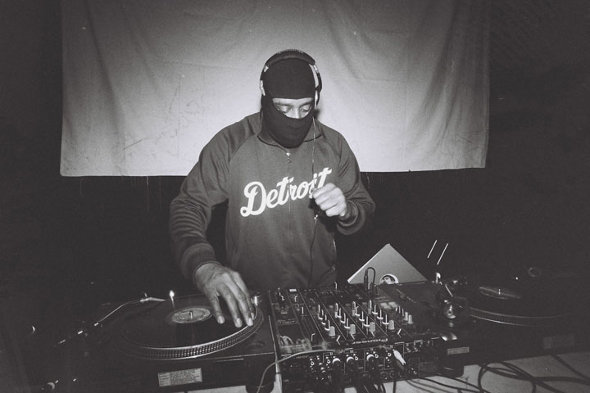 The Detroit electro icon features alongside the newcomer as the London collective revive their label Bleep43 Recordings.
London's Bleep43 is a sprawling collective of electro enthusiasts whose endeavours over the past 15 years encompass parties, video production, and an online platform that covers artist interviews, reviews and podcast series. Amongst its core members are Emile Facey, better known as Plant43, and Jo Johnson who contributed one of our favourite albums of last year in Weaving. Back in 2012, they made the logical expansion into label ownership with the establishment of Bleep43 Recordings which was inaugurated by a split release featuring the aforementioned Johnson and Facey along with Orphan and ERP, aka Gerard Hanson.
It's taken almost three years, but a second release on Bleep43 Recordings is on the way and sees an established name share sides with a lesser known artist. Sherard Ingram is a producer who should require no pithy introductions, and he contributes two Stingray 313 productions to the upcoming release alongside an equal amount by Mariska Neerman. Her's is a name that may not be immediately familiar but the Belgian artist has previously worked with Ingram on the Urban Tribe production "Insolitology" isssued on Planet E back in 2010. All four tracks can be heard in full below ahead of release next month.
Bleep43 Recordings will release EP002 by DJ Stingray and Mariska Neerman in mid March.
Tracklisting:
A1. Stingray 313 – BSL Level 4
A2. Stingray 313 – Nudge Theory
B1. Mariska Neerman – Até
B2. Mariska Neerman – Alpha Draconis