Shampoo Boy peer through the Crack
The three-pronged collaboration will return to Blackest Ever Black with a new album in April.
For album releases in 2013 no label really did it better than Blackest Ever Black. In those 12 months alone, Kiran Sande's operation released impressive long players from Tropic Of Cancer, Lustmord, Dalhous, Black Rain and Dominick Fernow's Prurient alias, to more obscure LPs from Secret Boyfriend (real name Ryan Martin), Raspberry Bulbs and Barnett + Coloccia. That same year saw the introduction of Shampoo Boy, nom de plume of the intriguing collaboration between Editions Mego and Comfortzone founders Peter Rehberg and Christina Nemec, and Christian Schachinger, a fellow Editions Mego artist whose Nicht LP appeared on the label in 2011.
Following 2015 releases on Blackest Ever Black by Felix K, Officer!, and Dalhous, news now arrives Shampoo Boy will return to the label with a second album called Crack. A press release reveals the group are leaving behind "post-everything in search of their very own neo-something," with Blackest Ever Black calling Crack, "a powerful alloy of extreme electroacoustic music, luminous ambience and the mineral fundaments of rock and black metal." The album's three tracks were recorded over a six month period in Vienna, and it provides Shampoo Boy with a third release following their Nebel / Nadel 12″ put out by Austrian retailer and label Substance Recordstore for Record Store Day 2014.
Due for a release in April, mastering duties were handed to London noisemaker Russell Haswell, with each of the album's productions clocking in around ten minutes or more, and "Spalt" is available to preview in its "peculiarly wracked Autobahn chase" form below.
Blackest Ever Black will release Crack by Shampoo Boy on vinyl and digital formats in April.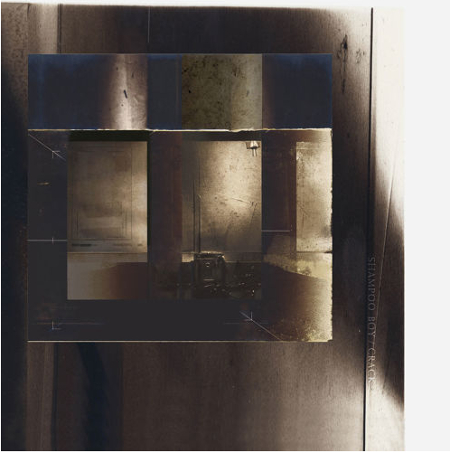 Tracklisting:
A1. Spalt
A2. Riss
A3. Bruch I-III