Unknown Precept ready Failed Devotee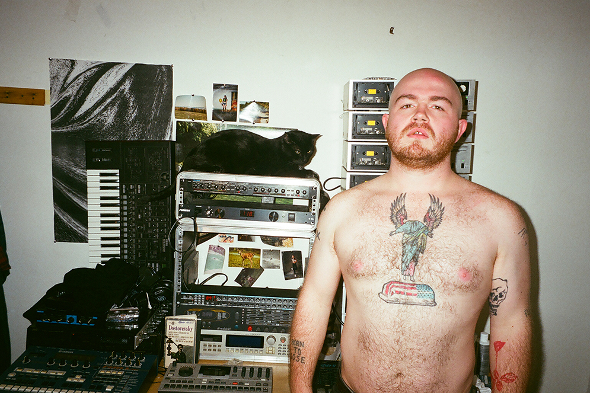 American noise artist Nick Klein will provide the taciturn label with a fifth release.
Parisian label Unknown Precept announced their arrival in 2013 in extraordinary fashion with the imposing The Black Ideal compilation, featuring music from Shifted, AnD, Ancient Methods and Svreca. They've since remained an arcane and equally enigmatic operation, with the label's modus operandi seemingly taking a turn toward championing emerging artists. Occultish figures to appear on the label include Damaskin, a Belgian entity whose contribution to Yuji Kondo's 10 Label, "Apocalypse", is a must listen, and Maoupa Mazzocchetti, who like Damaskin is a Brussels-based artist that delivered the label a third record and first cassette release entitled A-Tranquillity and A-Morality respectively.
Unknown Precept again live up to their name with news filtering through American noise artist Nick Klein will provide the label with "a roaring and deafening debut,". Recorded in his Brooklyn lair, Klein's five-track Failed Devotee EP will equip the New Yorker with a first vinyl release following several cassettes of industrial and noise related music making their way to a clutch of discreet tape labels and Boston's active Private Archive. This fifth Unknown Precept release is said to show Klein at his finest, with the label describing the music as whirring pieces of slowed and throwed techno, soiled theatrics with watered down melodies and rusty progressions.
Unknown Precept will release Failed Devotee by Nick Klein on March 13.
Tracklisting:
1. Anxiety Plae
2. Mobility Effort
3. Charity
4. Pain P.M.
5. Collector