Black Zone Myth Chant next for Editions Gravats
The French 'psych-drone' artist will provide Low Jack's label with its first artist album called Mane Thecel Phares.
Described as a platform of reservation for the unreleased solo or collaborative work of French artists, we've been ardent admirers of Low Jack and Jean Carval's Editions Gravats label since the former donned his Gravats production alias for the label's inaugural title Îlot. Following that 7″, described by James Manning as dirty and pumping as Miles Whittaker's "Irreligious ", the label's multi-format adventures have taken in a cassette-only mix of French psychedelic boogie and '80s motocross funk from Antinote's Quentin Vandewalle, and news now arrives of a third Editions Gravats release and first artist album.
As Low Jack alluded to in the interview accompanying his recent podcast for this site, 'psych-drone' artist High Wolf has been granted the chance to further explore his Black Zone Myth Chant with the Mane Thecel Phares LP. To date, Black Zone Myth Chant has the one cassette release for the Laitdbac label, while as High Wolf the Frenchman's music can be found on Not Not Fun and his own Winged Sun Records. The eight-track album is due for release later this month and is entertainingly described as "a wigged-out trip thru Afro-centric, riddim-driven psychedelia, breaking down the boundaries between Sun Ra, DJ Screw, and Vox Populi." Take a listen to the album's halfway point "He Evil" which is streaming in full below.
Editions Gravats will release Mane Thecel Phares by Black Zone Myth Chant on February 25.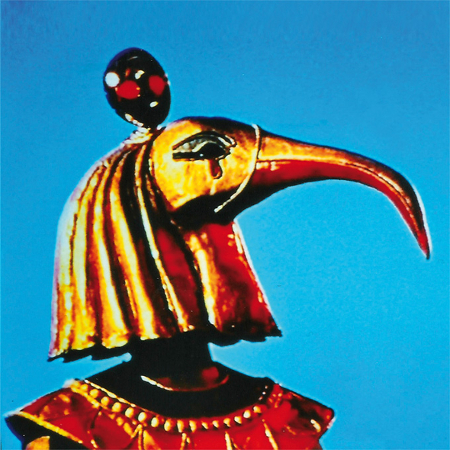 Tracklisting:
1. Belshazzar
2. In The Arms Of The Parcae
3. Orbit Slut
4. Two Stars, No Cross
5. He Evil
6. First Contact
7. Pass Over Into Nothing
8. If God Is Not Here
Header image courtesy of Kasper Vogelzang