Golden Teacher Meets Dennis Bovell at the Green Door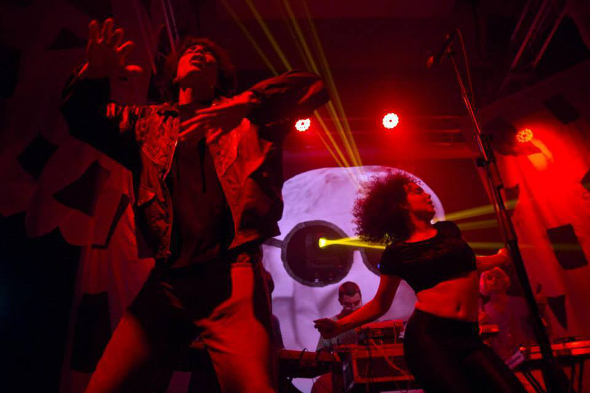 The "Dubmaster" has reworked two tracks by the Glasgow collective for a forthcoming Optimo Music release – preview here.
Last seen moonlighting on Huntleys & Palmers with a slice of pitched down Charles Manier-style acid slop, Golden Teacher are set to return to regular home Optimo Music in most intriguing fashion. The title tells all on Golden Teacher Meets Dennis "Dubmaster" Bovell at the Green Door as the UK dub legend goes to work on two tracks from the Glasgow group for a 12″ that's set to drop in April. Even if you don't know who Dennis Bovell is, it is likely you will have heard at least one piece of music he's been involved with over the years – just check the man's production credits!
As long-term Bovell advocates, Optimo Music politely enquired whether the man would be interested in a Green Door studio session with Golden Teacher whilst he was in Glasgow performing last year. A positive response has resulted in the two "delirious dubbed out" versions that can be previewed below, and includes a take on the previously unreleased Golden Teacher track "Rave Instigator".