Fodd Dod debuts on Northern Electronics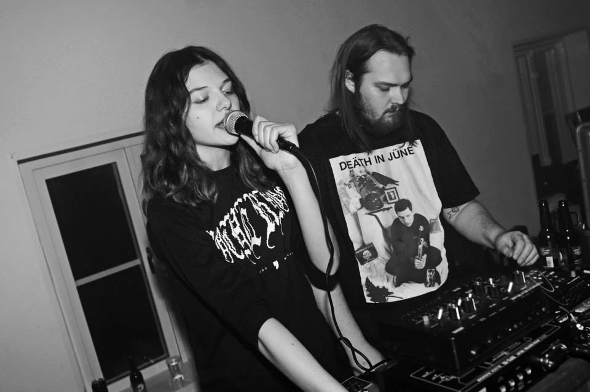 Another project featuring Varg will be introduced with the release of Studie I Narhet, Langtan Och Besvikelse next month.
Another week brings more news relating to the prolific music endeavours of Jonas Rönnberg, the Swedish artist known for his solo work as Varg, as well as the Ulwhednar and D.Å.R.F.D.H.S. projects done with Abdulla Rashim and Michael Isorinne respectively. Soon after news of a new D.Å.R.F.D.H.S. album with Isorinne for Dutch label Field emerged, details have arisen of a seemingly new project involving Rönnberg that brings him back to the Northern Electronics label piloted by Rashim.
Fodd Dod is the work of Rönnberg and SARS, a fellow Northern Electronics affiliate (pictured above with Rönnberg) who debuted on the label last year with the limited cassette release Письмо. Their debut under the Fodd Dod banner takes the shape of Studie I Narhet, Langtan Och Besvikelse, a six-track album that pairs Rönnberg's "simple machine drum rhythms and droney synth melodies" with the mournful vocals of SARS. A press release penned by Posh Isolation artist Loke Rahbek describes the album as a "beautiful portrayal of disappointment – one that could be aimed at anything and could be added onto any situation or relation".
Northern Electronics will release Studie I Narhet, Langtan Och Besvikelse by Fodd Dodd on February 16.
Tracklisting:
1. Utan Skugga
2. Stoft Av Loften
3. I Minnen, Fri
4. De Ensammas Hus
5. I Smartan, Fri
6. Sista Dagen