Pioneer launches XDJ-RX controller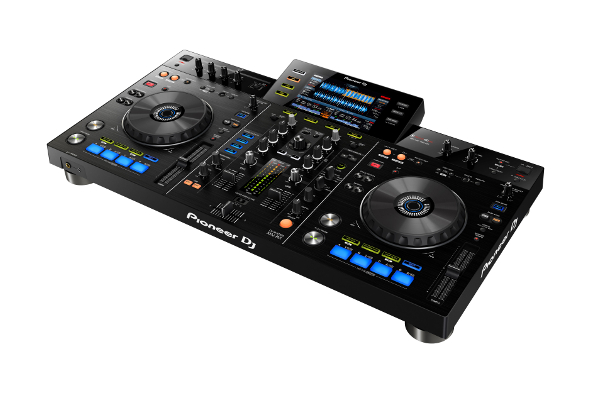 The controller is touted as an "all-in-one solution" for the company's rekordbox system, requiring only a USB stick to operate.
Last year Pioneer made the surprising but logical decision to drop the CD drive from its new line of media players with the announcement of the XDJ-1000. The company's latest piece of DJ kit takes than idea a step further, incorporating a full-colour screen, two jog wheels, a mixer with effects and performance pads into one unit. Called the XDJ-RX, it looks like a more flashy version of the company's DDJ family of controllers for digital DJs, but unlike those units that require a computer to use, the XDJ-RX can function with only a USB stick full of tunes plugged in.
Pioneer are touting the XDJ-RX as an an "all-in-one solution" for the company's rekordbox system, a piece of software that allows the user to arrange and tag tracks for ease of use during a set. While rekordbox previously required either a laptop plugged into a compatible controller, or a USB plugged into one of Pioneer's expensive CDJ models, the XDJ-RX will allow DJs to make use of the system without a laptop, while coming in considerably cheaper than buying a set of CDJs or XDJs with a separate mixer. DJs will still be able to plug in a laptop if they wish, but the full-colour screen is aimed at making that a thing of the past.
The unit's functions are outlined in the introductory video below. Those wanting to get their hands on one will be able to do so when it's released in late February at a price of EUR 1499.