Vereker debuts as Restraint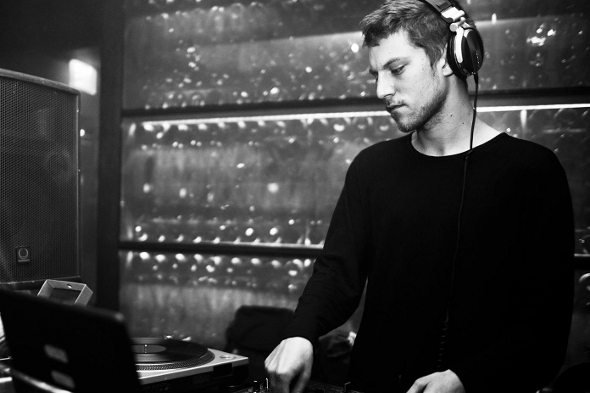 The New York producer has released a new 12″ on his Endangered Species label with an album to follow.
Having made his debut on L.I.E.S. in 2013 with a pair of excellent techno 12″s, New York producer Oliver Vereker dipped his toes into the world of label ownership last year with the start of the Endangered Species imprint. Specialising in "noise, techno and industrial hybrids", the label kicked off with a 7″ from Renoir, a collaborative industrial project of Vereker and fellow producer Skander. The label's second release was quietly released this week, a three-track 12″ called A Time With No Hands from another solo alias of Vereker by the name of Restraint.
The Restraint project was previewed last year with a pair of SoundCloud mixes entitled The Death of Pasolini, though at the time it wasn't clear who was responsible. Revealing the connection via email, Vereker explained the alias is "more experimental and a bit weightier than the Vereker stuff, but sonically similar". Excitingly Vereker tells us he will also be releasing his debut album as Restraint on Berceuse Heroique sub-label ΚΕΜΑΛ in early 2015, though full details on that are yet to arrive. Those eager for a taste of the Restraint sound can stream B-side track "III" below.
A Time With No Hands by Restraint is out now on Endangered Species.
Tracklisting:
A1. I
A2. II
B1. III