Eugene Ward returns to Berceuse Heroique as PMM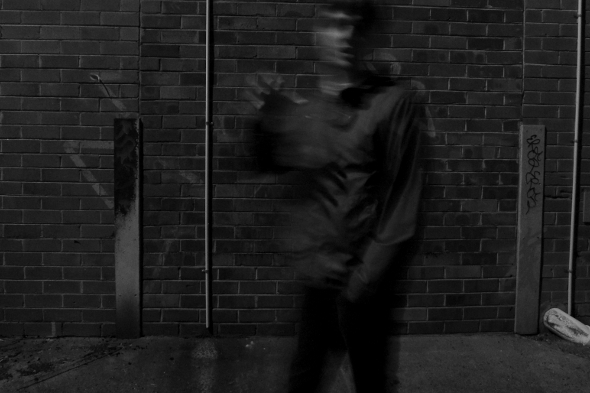 The artist otherwise known as Dro Carey and Tuff Sherm will release a full debut as PMM with a forthcoming 12″ on the UK label.
We're only two weeks into 2015 but Eugene Ward – the artist otherwise known as Dro Carey and Tuff Sherm – is making a play for most prolific producer of the year. As well as an album of compositions made to accompany live dance performances under his own name on Where To Now? revealed last week, Ward will soon return to Berceuse Heroique with a three-track 12″ under the PMM alias, following up last year's brilliant Smuggler's Bureau 12″ recorded as Tuff Sherm.
Fans of Ward's work as Tuff Sherm will recognise the PMM name from both the collaborative cassette providing the very first release on Opal Tapes back in 2012 and a split tape on Reckno last year. It hasn't been made explicitly clear until now PMM is in fact another alias of Ward, but Berceuse Heroique seems to have confirmed it with the announcement of the forthcoming Serpent's Promise 12″, which is streaming in full below. More frantic than that his material as Tuff Sherm and more techno-focused than his footwork-inspired Dro Carey material, the three tracks are some of his darkest to date.
Berceuse Heroique will release Serpent's Promise in late February/early March.
Tracklisting:
1. Serpent's Promise
2. Growth Hacking
3. AACF1