Various Artists – Nonnative 07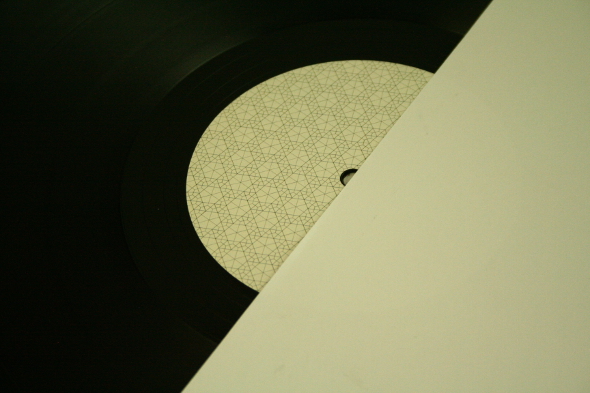 Compared to recent years, 2014 was a relatively quiet one for Spanish label Semantica. Its owner, the affable Svreca, continued to represent its sound through his DJ dates around the world, while Nonnative, one of its sub-labels, promotes upcoming techno artists. It's Nonnative that rounds out the year with its seventh release. Like its parent label, there is no one narrative, even though all of the artists that contribute to this installment keep their focus on the dance floor. As number seven shows, it is a very broad church.
The release starts with "Tripp", a production from Dutch artist ROD that is redolent of both the past and the present; in its dense, loopy approach there are clear connections to the dance floor techno sound that dominated the late 90s, but in its execution it bears similarities to Ben Klock's releases and the steely resolve of Klockworks generally (where ROD has also released). Encased in a clanky metal on metal framework and powered by subtle filters, it's the epitome of functional repetition.
The same can be said about "Synkbox", a collaboration between Albert van Abbe and Paul van Gent. Centering on gritty beats and a tonal riff that moves up and down a few octaves before turning gradually grungier and noisier, its reductive approach makes ROD look like a lavish disco producer. Marco Shuttle also favours an uncomplicated technique, but his sound is less rigid. On "Alpha" the groove swings more than the previous contributions, with percussive ticks and twists providing a backdrop for an eerie riff that sounds at first like it came from a 303 but which on reflection is so  supernatural and ghostly that it could have been sourced using a Theremin.
Rounding off the release and the year is Eric Cloutier with the hard to pronounce "Anaphalantiasis". Although the US DJ hasn't released much material to date, there is no doubting his flair for production and the track's deep, dub techno groove sounds inspired by early, expansive Modern Love releases. It's a fine way for Semantica to say goodbye to 2014.
Richard Brophy
Tracklisting: 
A1. ROD – Tripp
A2. Albert Van Abbe & Paul Van Gent – Synkbox
B1. Marco Shuttle – Alpha
B2. Eric Cloutier – Anaphalantiasis