Cómeme announces Lena Willikens debut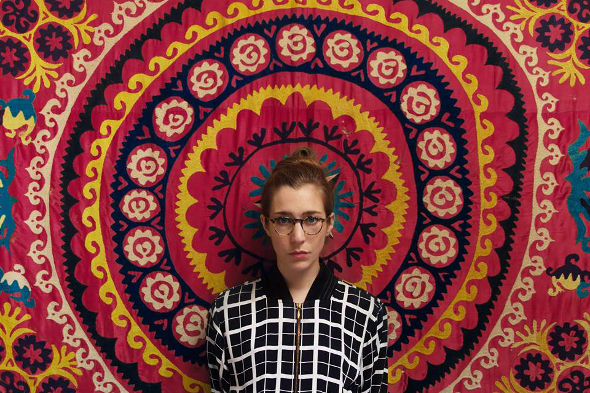 The Cologne-based artist and DJ will release Phantom Delia next month.
Lena Willikens has provided this office with much musical inspiration over the course of 2014 as the deadpan host of the monthly Sentimental Flashback show for Radio Cómeme, and the wonderful selections she showcases are a good barometer of the range she brings to the role of resident at hallowed Düsseldorf venue Salon Des Amateurs. Aside from contributing some Theremin to the Vermont album Marcus Worgull and Dani 'MCDE' Plessow released this year, less is known about Willikens' talents as a producer, though that is set to change next month with the release of Phantom Delia on Cómeme.
Phantom Delia represents the first release of 2015 for Cómeme and finds Willikens paying tribute to Delia Derbyshire – in title at least – across six tracks co-produced with label founder Matias Aguayo. A typically fanciful press release from Cómeme describes the EP as "dark mysterious dancefloor techno music" that is "overtly at odds with self-restraint," suggesting the label is as excited about this new stage of Willikens' development as an artist as we are.
Cómeme will release Phantom Delia by Lena Willikens on January 12.
Tracklisting:
A1. Howlin Lupus
A2. Nilpferd
A3. Asphalt Kobold
B1. Mari Ori
B2. Noya Noya
B2. Phantom Delia