Tarcar debuts on Blackest Ever Black

The six-track Mince Glace EP will arrive on the label just in time for Christmas.
It's been another busy year for Blackest Ever Black. As well as albums from label regulars Dalhous, Black Rain and Cut Hands, there has been "dysphoric space-rock minimalism" from Swedish duo Bremen, avant-dub from Tomorrow The Rain Will Fall Upwards and experimental techno from December, who inaugurated BEB's new A14 sub-label with the In Advance Of The Broken Arm 12″ among others. With 2014 fast drawing to a close, the label has revealed details of one last transmission from the unknown duo Tarcar.
Though information on the duo is scarce, some cursory detective work reveals the duo to be the project of Carla dal Forno and Tarquin Manek, an Australian duo known for their roles in the lo-fi bands Bum Creek and Mole House. The Mince Glace EP is described by the label as a "modern-day revenge tragedy in six parts. Symmetrical, finespun, almost courtly; but quick-tempered with it, and far from blood-shy."
The track "Fireball" can be streamed below ahead of the record's release next month – its surreal take on pop sounds like a more maudlin take on Broadcast, making for some perfect Blackest Ever Black fare.
Blackest Ever Black will release Mince Glace by Tarcar on 12″ and digital formats on December 15.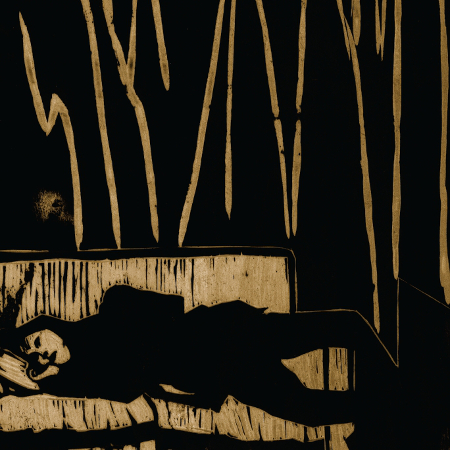 Tracklisting:
A1. Game Is Up
A2. Visions Of The Night
A3. Emboldened
B1. Loathing And Fear In December
B2. Refugees
B3. Fireball