Some Truths enters the Bliss Abyss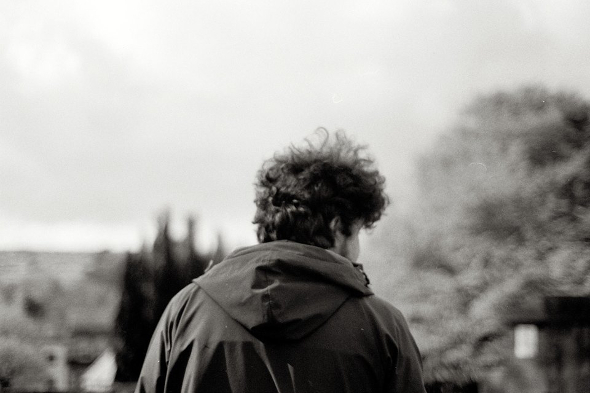 Ralph Cumbers will appear on We Can Elude Control later this month with a new album.
In addition to being one of our favourite musicians on Twitter (the recent Bear Watch endeavours especially) there have been all manner of projects from Ralph Cumbers to immerse yourself in over the course of 2014. A succession of compelling releases across both his Bass Clef and Some Truths guises have arrived as the year has rolled on, facilitated by labels such as PAN, Public Information and Mordant Music, whilst Cumbers also introduced a new conceptual 12,000 Seconds series on his own Magic + Dreams label. The London-based artist's busy year is set to continue with the news he will release a second Some Truths album of 2014, with Bliss Abyss due to arrive on We Can Elude Control before the month is out.
If you tuned into his recent performance on Hessle Audio's Rinse FM show, you will know Cumbers is a master of modular synthesis, so it's little surprise to find this new Some Truths set revolves around the interplay between a Eurorack modular system and a busted Roland TR-606 drum machine. A press release goes on to state the combination "opened up a rhythmic vista for Cumbers that was recorded onto 25 tapes that were then repeatedly recorded over multiple times, creating imperfect palimpsests as sound leaked through from layers of previous recordings." Previews of all eight tracks from Bliss Abyss are available to stream below to give you an idea of what to expect.
We Can Elude Control will release Bliss Abyss by Some Truths on November 24.
Tracklisting:
A1. A Place for Nothing and Nothing in it's Place
A2. Forefor
B1. This Love Will Make You Levitate
B2. Golden Rose the Colour of a Dream I Had
C1. I Brought You Back Treasures from the Void
C2. Werner in Iquitos
D1. Old Highs New Lows
D2. Comedowncomeround