TCF lands on Liberation Technologies
The Norwegian artist will release a seven-track EP on the Mute sub-label later this month.
Having delivered records from producers like Mark Fell, Powell, Vessel, and Laurel Halo's King Felix alias over the past few years, Liberation Technologies has announced what looks to be its most intriguing release to date. Entitled 415C47197F78E811FEEB7862288306EC4137FD4EC3DED8B, the seven-track EP comes from TCF, the alias of Norwegian artist Lars Holdhus, whose interest in code, cryptography and privacy find its way into his music and visual art. Holdhus was also responsible for a recent crowdfunded tea release, and presented a talk on his ideas for a decentralized music distribution network based on the Bitcoin model at last month's Unsound festival.
According to the label his forthcoming EP will expand on his interest in cryptography, with the release "consisting of digital and physical content containing the necessary keys to unlock the full meaning of the work." Though it's not released until next week, interested parties can listen to a track from the release below, which should be of interest to fans of DYNOOO, M.E.S.H. and Arca's recent work. TCF's brilliant mixtape from earlier in the year, featuring music from Ennio Morricone, Evol, Ryoji Ikeda, Terry Riley and more, is also highly recommended.
Liberation Technologies will release 415C47197F78E811FEEB7862288306EC4137FD4EC3DED8B on 12″ and digital formats on November 17.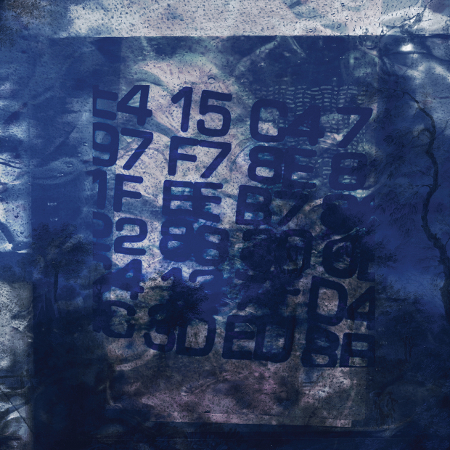 Tracklisting:
1. D7 08 2A 8D 2A 37 FA FE 17 0E 62 39 06 81 C8 A1 49 30 6F ED 56 AD 5E 04
2. 46 4D 68 77 64 A0 43 B7 E9 A7 CB B4 BE 68 6B CB A0 5E 10 02 CC 96 EA 75
3. 54 C6 05 1C 13 CC 72 E9 CC DC 84 F2 A3 FF CC 38 1E 94 0D C0 50 5C 3E E8
4. F8 5E BB 63 94 B5 17 BA 74 AC 11 EE 33 86 B2 7E 93 E0 E4 AA B4 CF 1F 64
5. DB 9F 72 A8 B4 1C 62 8A 3C 96 22 8B 5B 03 23 6F 81 16 64 76 3E 0A D8 16
6. E5 42 CC 3C 83 3D A0 76 DE 90 E4 CB 49 99 C9 9F C5 48 7A A8 2F 34 1F BC
7. 97 EF 9C 12 87 06 57 D8 B3 2F 0B 11 21 C7 B2 97 77 91 26 48 27 0E 5D 74