Florian Kupfer and Willie Burns team up for mini LP
Will & Florian is due on Rush Hour's No 'Label' operation soon – preview it here. 
WT Records man William Burnett may be a late addition to the No 'Label' series run by Rush Hour's Distribution arm – making his debut with last year's Trail Of Tears 12″ under the Black Deer name – yet he's been heavily involved since in one form or another. A record of krauty experiments completed in collaboration with Secret Circuit and Torn Hawk followed last September, while earlier this year No 'Label' issued Break Even, a 12″ of "blue-eyed house music" from Odd Numbers, a one-off project from Burnett, Secret Circuit and Diego 'Suzanne Kraft' Hererra.
News now arrives of another collaborative endeavour from Burnett scheduled to drop before the end of the year on No 'Label' in the shape of Will & Florian, a "low lit" mini-LP recorded in conjunction with fellow L.I.E.S. affiliate Florian Kupfer (pictured above). Some five tracks deep, Kupfer and Burnett worked on the record together when the German DJ and producer was in New York back in January. You can preview all five tracks from the record below, and whilst there is no confirmed release date, Rush Hour state it is "out soon".
Will & Florian by Willie Burns & Florian Kupfer will be out soon on Rush Hour 'No Label'.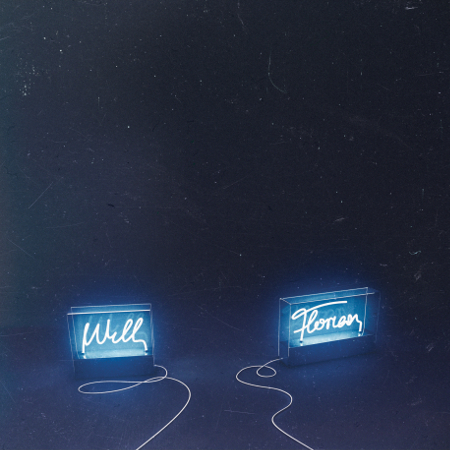 Tracklisting:
1. Hanging Lights
2. Worked Out
3. Pierce Through The Soul
4. I Think Thats How Roaches Sound
5. Sound Of Reptilians