Permanent Vacation and Uncanny Valley combine on new release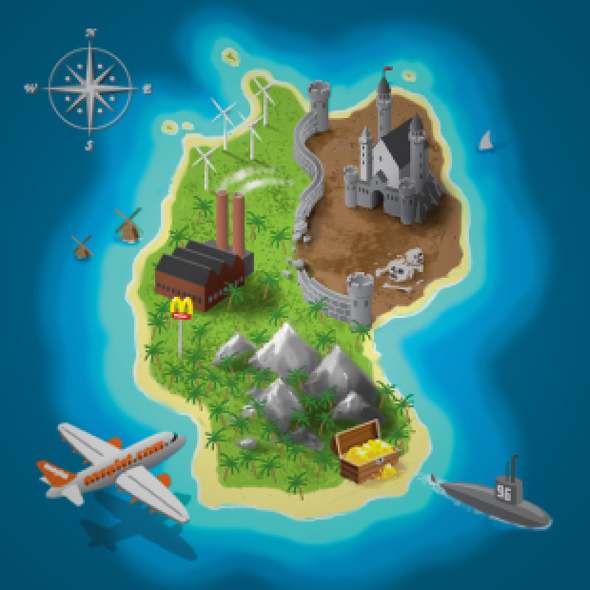 DMX Krew, Jacob Korn and Drvg Cvltvre contribute to the forthcoming Uncanny Vacation.
From their respective homes of Dresden and Munich, Uncanny Valley and Permanent Vacation share a similar musical ethos, even if the methods they employ differ boldly. For Uncanny Valley, the focus has always been on the multiplicity of talents local to Dresden, calling on a rich pool of artists that includes Jacob Korn, Credit 00, and Cuthead. Permanent Vacation have, meanwhile, adopted a more internationally-minded outlook, personified most recently in the Munich label's Permanent Vacation 3 – reviewed here – which drew for productions from Daniel Wang, Bot'Ox, JR Seaton and Beautiful Swimmers.
News arrives that the two labels have joined forces for a forthcoming 12″ release, which is apparently a continuation of the "lively exchange between Dresden and Munich". Due to arrive next month, Uncanny Vacation collects productions from artists closely affiliated with both labels, including UV figurehead Jacob Korn, Sandrow M., veteran Dutch producer Drvg Cvltvre and the eternally prolific DMX Krew. All four tracks can be previewed below, whilst Alexander 'Credit 00' Dorn should be congratulated for some excellent artwork whose inspiration draws heavily from '90s point and click computer games.
Uncanny Vacation will be released on December 5.
Tracklisting:
A1. DMX Krew – Astro Logical
A2. Sandrow M – Prayervan (Live Version)
B1. Jacob Korn – Jacob Korn – Eieiei
B2. Drvg Cvltvre – See You Again Someday